Such a busy week, I'm lucky to have even gotten my runs in. I am just continuing to build a base and for the most part taking my runs nice and easy. I don't see any reason to push the pace until I have a good base established.
But pace is definitely something to start thinking about. And it just so happens that HRG posted Jack Daniels VDOT running calculator (read about it here) along with a really cool workout this week. She is also going to post a workout once a week which I am looking forward to.
So, I was really excited to try this calculator just to get an idea of what my training paces should be.
My most recent race was the Shamrock 5k  that I ran in 25:56. So, I put that data into Daniel's calculator and got these results for training pace. I can click on the little icon at each type of training to get the variety, intensity, and purpose of  the specific training run.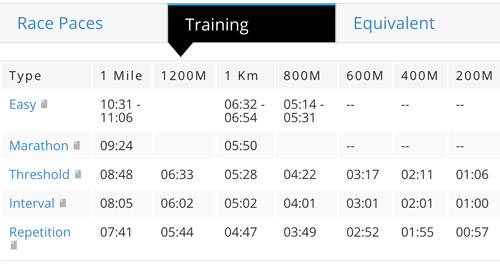 Just out of curiosity, I also clicked on the Equivalent tab to get my current fitness level translation for other distances.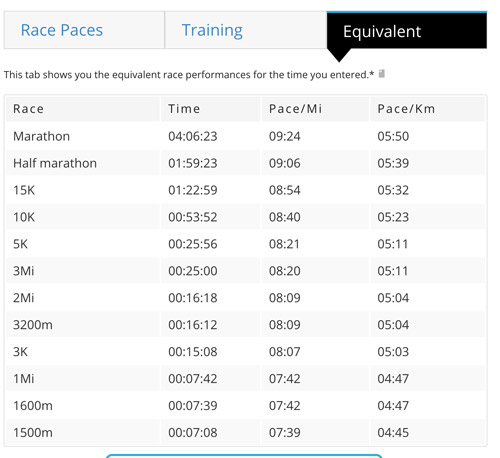 This is great information and really helpful. I feel like I could maintain a pace of 9:24 to get a 4:06 marathon. I need a 4:10 to get into Boston. Well, that is my qualifying time. I would actually need to beat this by 3-4 minutes or more to guarantee a spot in the Boston Marathon which is my ultimate goal.
In comparison to the above, to get a sub 4 hour marathon, I would need to follow this pacing schedule.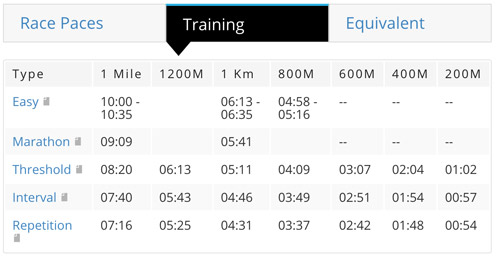 As I progress, I believe that my pace will improve. I hope to run another race in July to evaluate how I am doing.
Currently, though, I am just still building the base as I mentioned. I have been going out and getting my runs in, but I'm not really pushing the pace for the most part. I am still building a lot of cardio and muscular strength being that my typical running route is pretty hilly.
This week went really well, and I felt pretty good with all of my runs. I did run a little faster on Friday, but  I didn't feel stressed from it. Of course, it was only a 3 mile run.
Monday – off
Tuesday –      4.02 miles      38:40    Average pace 9:38 /mile
Wednesday    5.01 miles      49:38    Average pace 9:54/mile
Thursday        off
Friday             3.11 miles        28:09   Average pace 9:03/mile
Saturday         5.01 miles        48:49  Average pace 9:45/mile
Sunday            4.11 miles        41:05    Average pace 10:00/mile
Total mileage = 21.26 for the week. I am going to continue to build this base for a couple of more weeks and then, I will start training for Her Tern Half which is in July.
I feel like everything is going well for now. I just need to find the time to do strength training. That is going to be very important in meeting my goal. I, obviously, have a lot of work to do to accomplish my goal to run Boston! I am sure watching the Boston Marathon tomorrow will be a great motivator!
Happy Running!