I had a great week of building my running base. But the best part of my week was hanging out over the Easter week-end with my family. I absolutely love, love, love it when they come over. I truly wish it was more often. We all just get so busy I guess.
Maddy and Tylor brought flowers. So special!! I love daisies.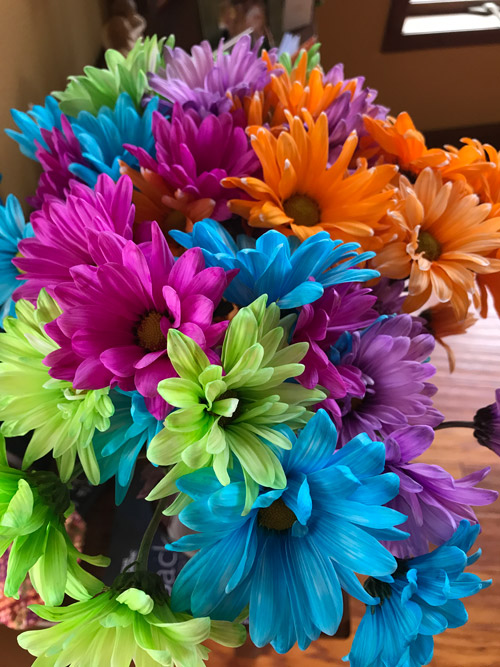 And I got to hang out with them for a little bit after my run. I am sure they were happy when I finally took a shower ha ha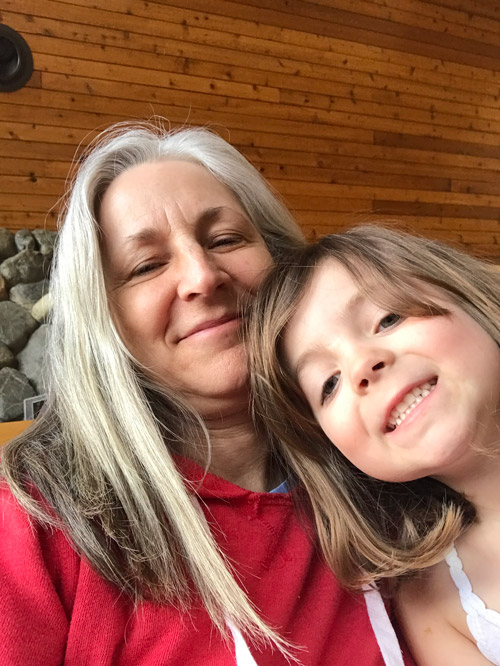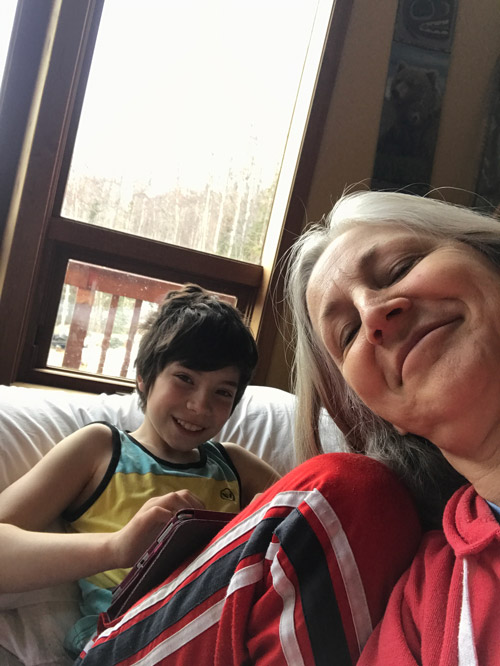 Sonja and Matt brought gifts from Thailand and Australia. They had just recently returned after a three week vacation. Scott and I absolutely love this wine holder and of course the wine. And my daughter knows me well. If we don't drink this wine like right away, I will keep it forever. I'm sentimental like that. So, we had it for dinner and it was one of the best red wines I have had in a really long time! It was a Vasse Felix Cabernet 2013. Vasse Felix was the first vineyard and winery to be established in the Margaret River wine region of Western Australia.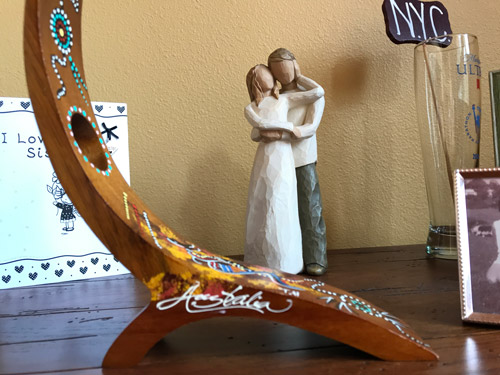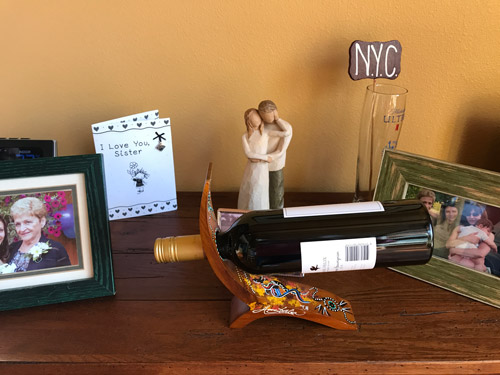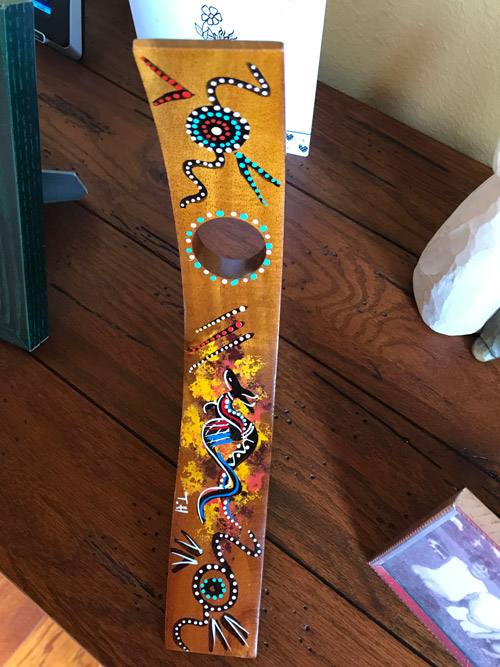 Another gift wine that is still in the box. I want to keep it for a special occasion 😉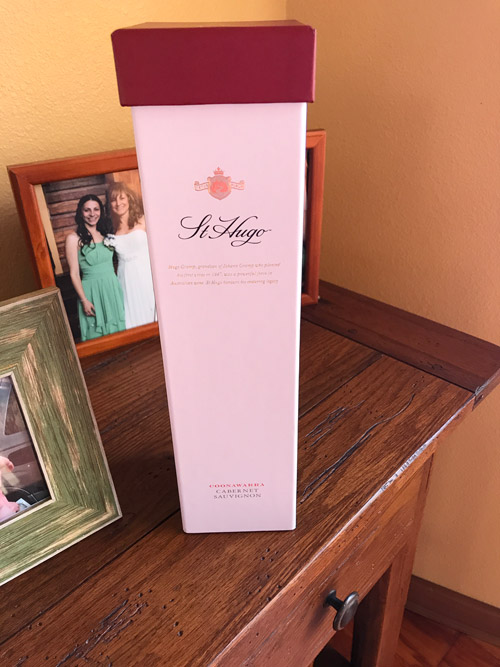 And a little change purse from Thailand along with a small notebook. These kinds of gifts are so meaningful to me. Well, anything that my daughter picks out means a lot to me.  Mostly because she picks out things that she knows I will love; she pays attention. That is very special! In Thailand "the elephant symbolizes good luck, prosperity, and endurance".  Luck and endurance! Yes, I could use some on my journey to Chicago.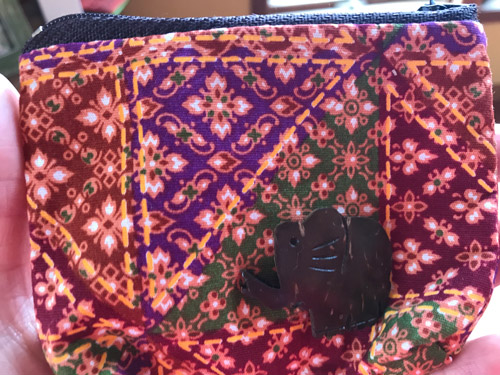 As for Easter dinner, I completely forgot to take any photos! Lame! But I did get this one photo of Maddy prepping cauliflower with tumeric and cumin to be roasted. She is wearing a sweater that she got for Easter, but she did not like the dress that went with it. She has a style all her own!!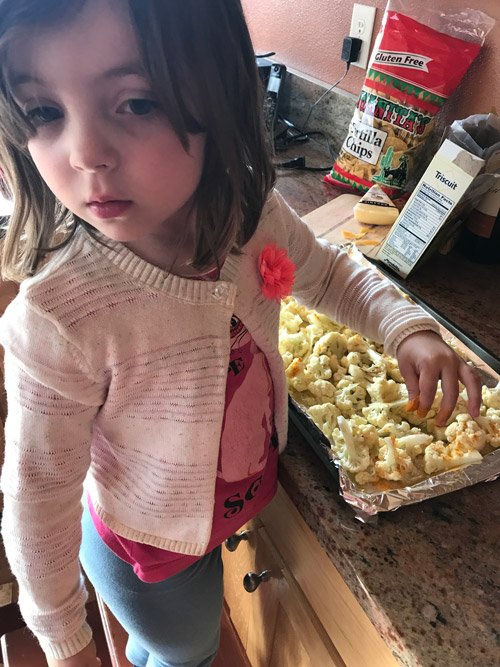 We didn't really plan on anything for dessert so See's Candy was it. This was kind of a fun highlight of the night. We didn't have a guide to what type each chocolate was so someone would take a bite out of one and if they didn't like it, they passed it on to someone who might. Maybe a little gross, but we are all family! Ha! Sonja gave up the only coconut one to me. Yum!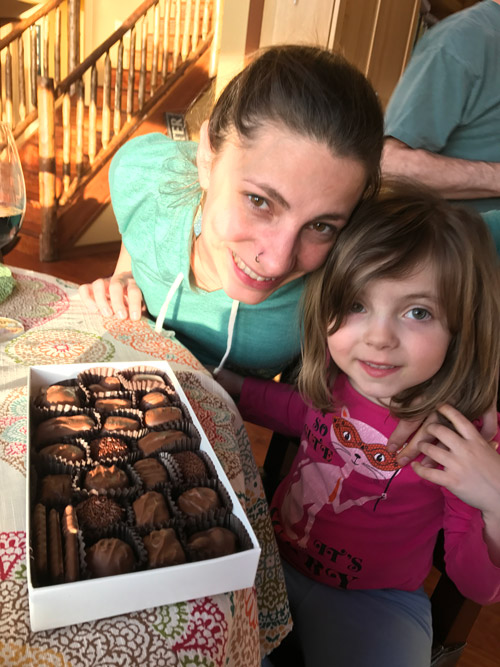 Coloring Easter eggs is always fun. I am not that creative or patient! I want #instacolor. But some members of the family took coloring the eggs very seriously.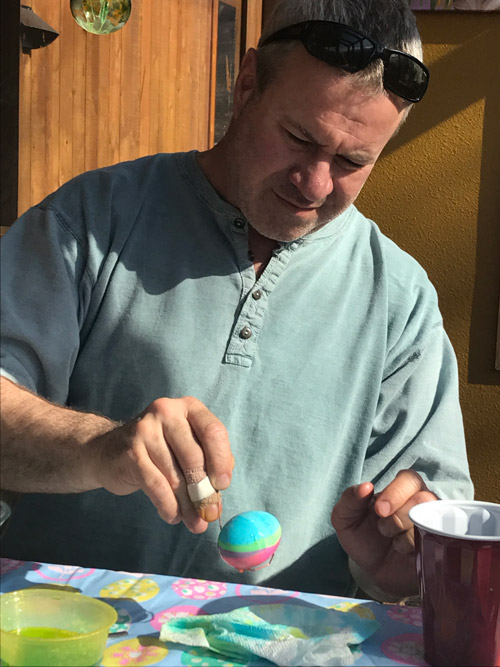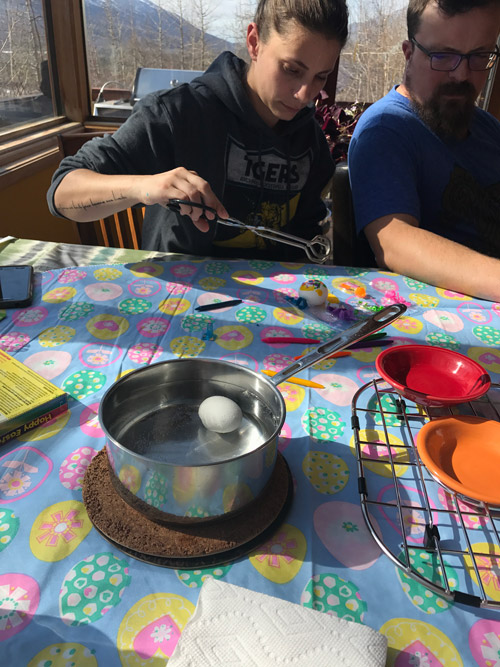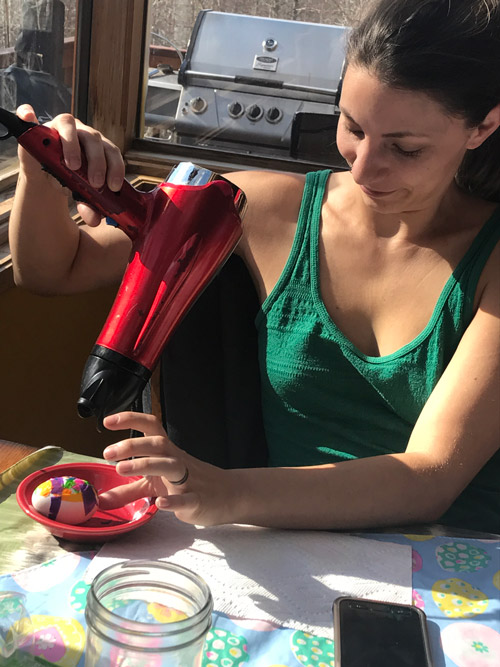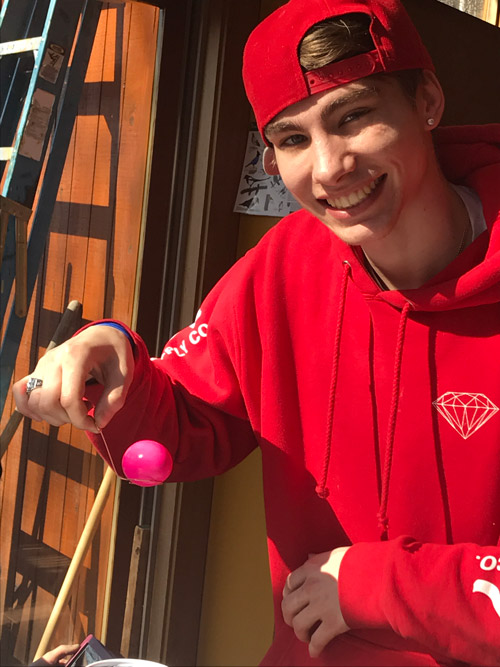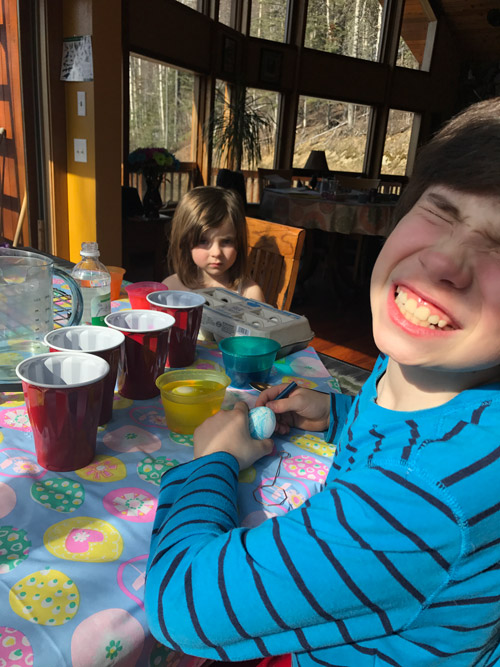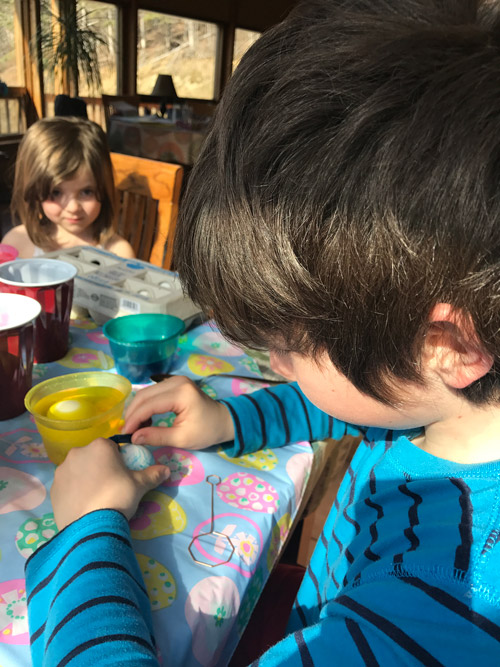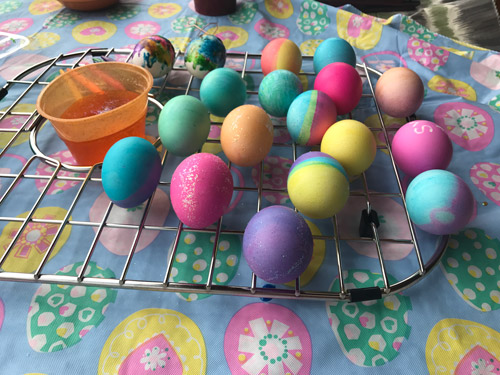 I hid some eggs for the kids and they had fun finding them. And then they hid them for each other. It was a great week-end!
I miss my grandkids the minute that they leave. They are the best. Can't wait to hang out with them again.
Hope your Easter week-end was just as fun and amazing!