Spring training went okay this week. The temperatures ranged from the high teens to the high 20s, Warming up! I am soooo tired of layering and taking as much time to get ready to run as the run itself. But, I did a couple of runs on the frozen and snow packed Eagle River. Seriously, I am running down the river. It's awesome! And I had company which made it even more special.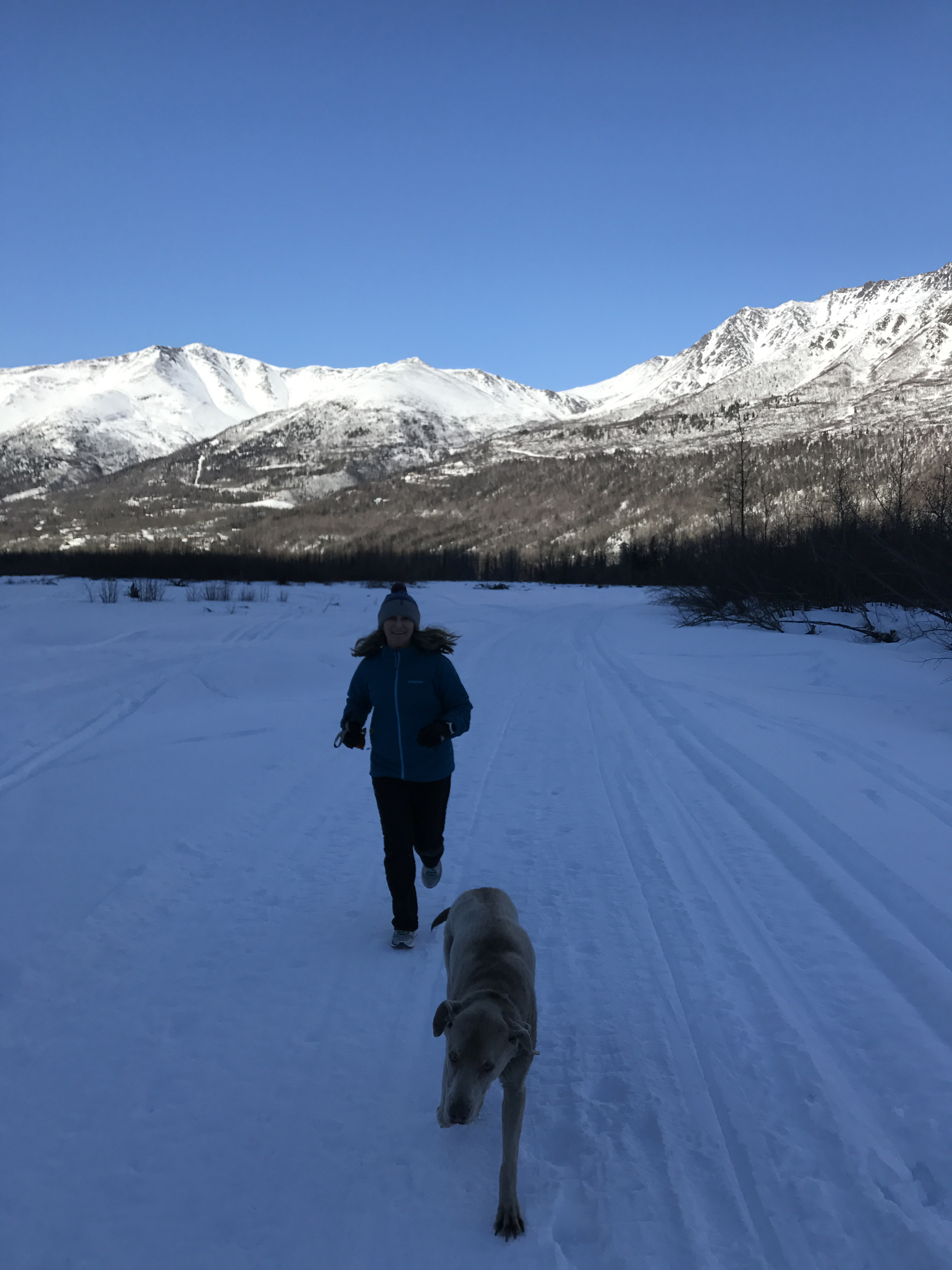 Scott decided to ski while I ran and I really liked having him out there with me. Having someone to pull you out of the river should you hit a weak spot and fall in is always a plus….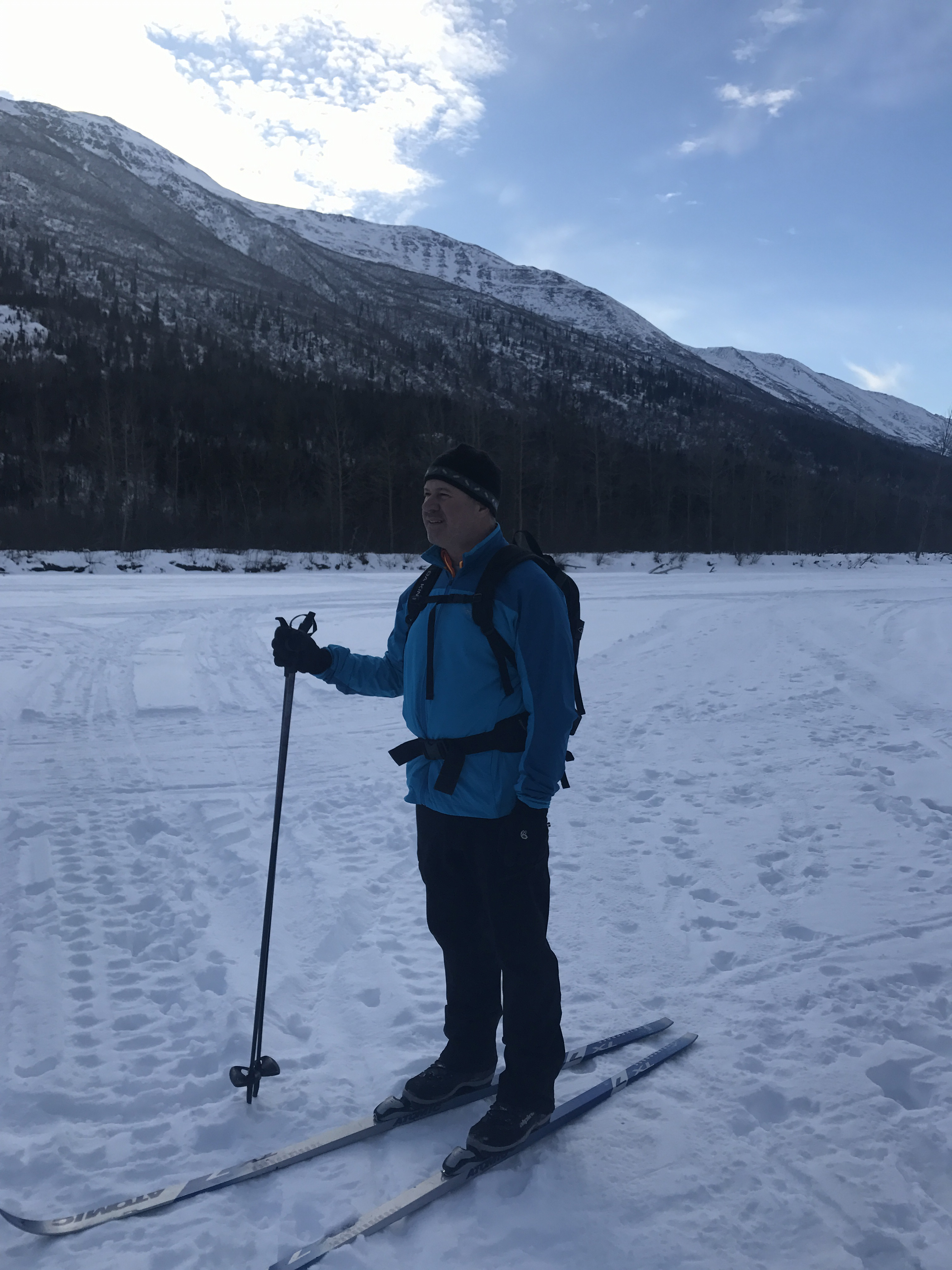 And of course I have my most favorite and consistent running buddy.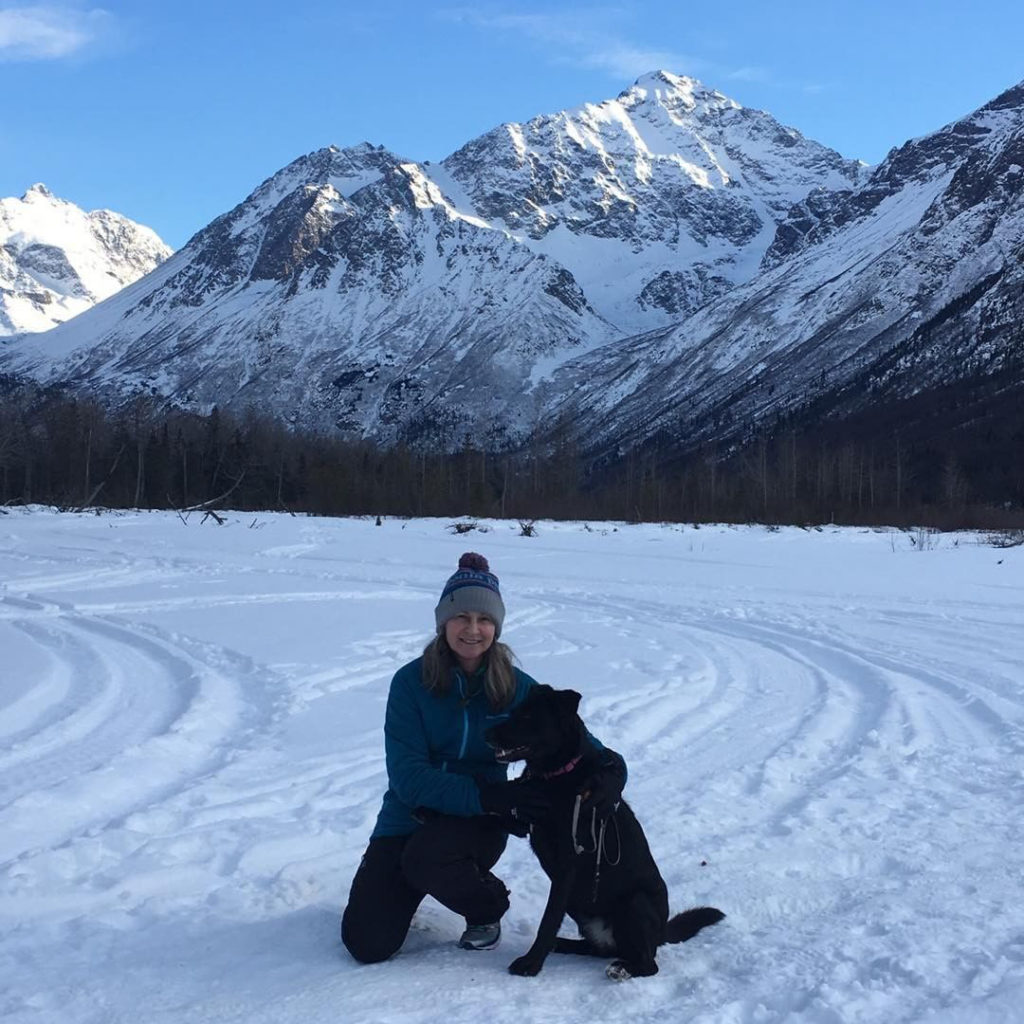 I posted an Eagle River running picture on Facebook, and my daughter countered with her own running picture on the sandy beaches of Thailand! Both are so beautiful, but right now I would go for the warmer beach weather in a heartbeat. I have never been so antsy about it warming up. I usually love the Alaskan winters.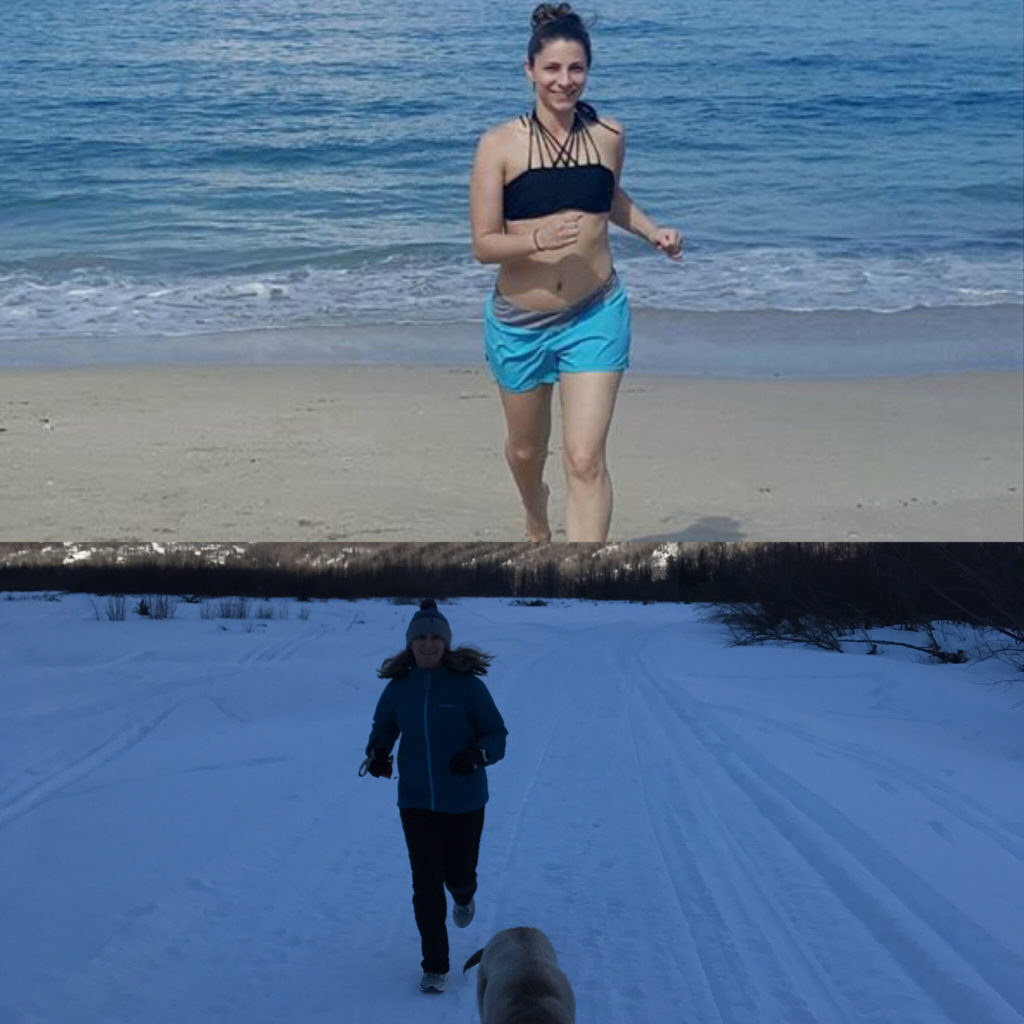 In addition to running down Eagle River, I also did a couple of days on the hills. It sure doesn't take much to get out of shape. I just ran the NYC marathon in November followed by a little bit of a break. Now, I am huffing and puffing up these hills! I am so thankful, though, that the snow and ice is starting to melt and I can actually see pavement!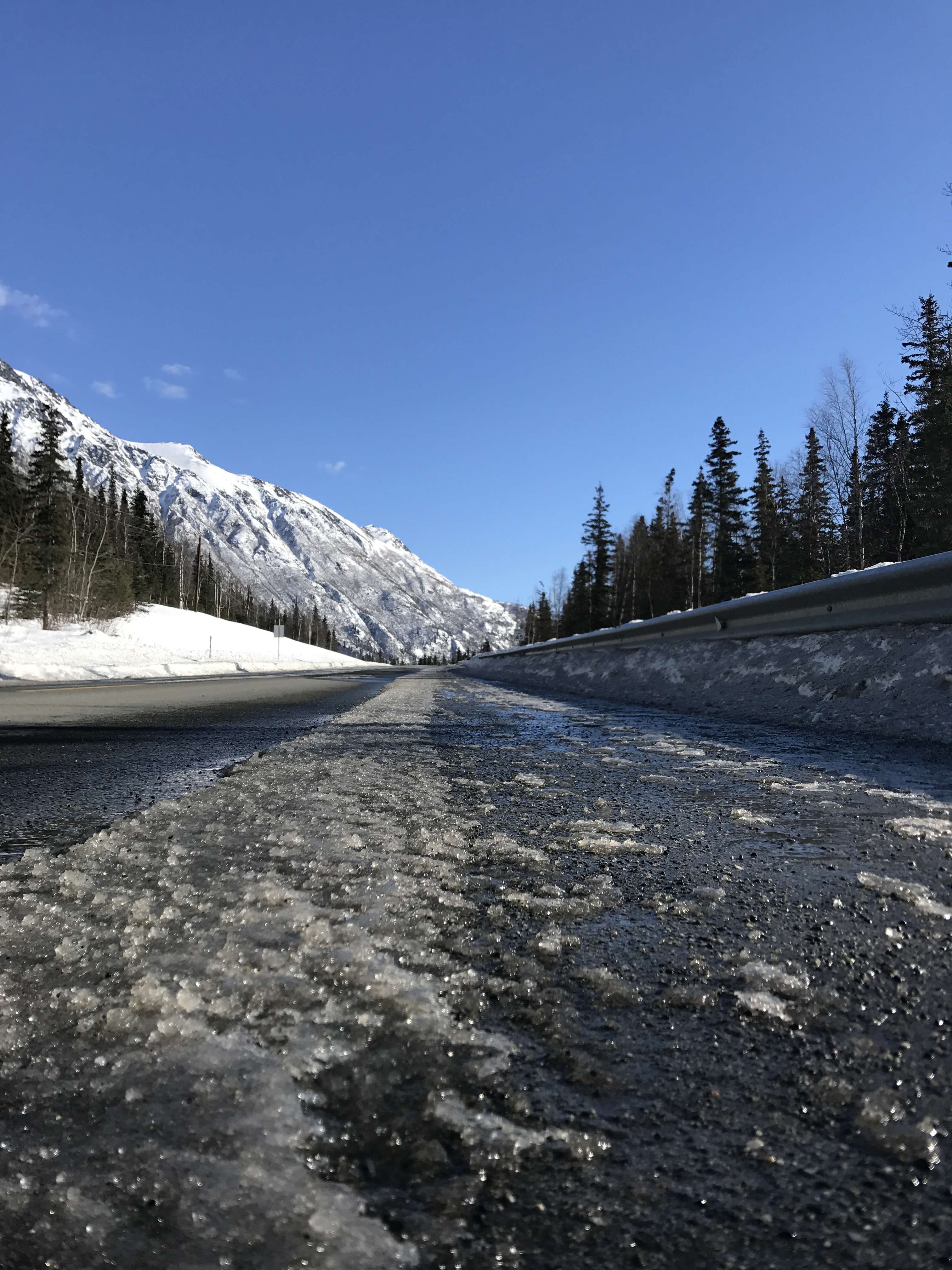 So much for the scenery, here is what I actually did during my 1st week of building a running base.
Sunday

– off
Monday – 3.12 in 31:23       Really slow on the snow, ice, and hills! 
Tuesday – 4.07 in 44:41      Moving even slower on the river, I would occasionally punch through the snow, but it was nice to run a flatter trail for a change.
Wednesday – 3.06 in 34:11 I was a little surprised at how slow I was actually moving even though I was running down the river again today.
Thursday – off      Hanging out with Miss Madelyn today 
Friday – 3.11 in 30:44   Back to huffing and puffing my way up and down this hilly course

Saturday

– 4.1 in 40:49  Nice and easy today on the hills
Saturday's run was much nicer with temperatures closer to 30.  Warm enough to decrease a layer or two. I was able run in regular running pants!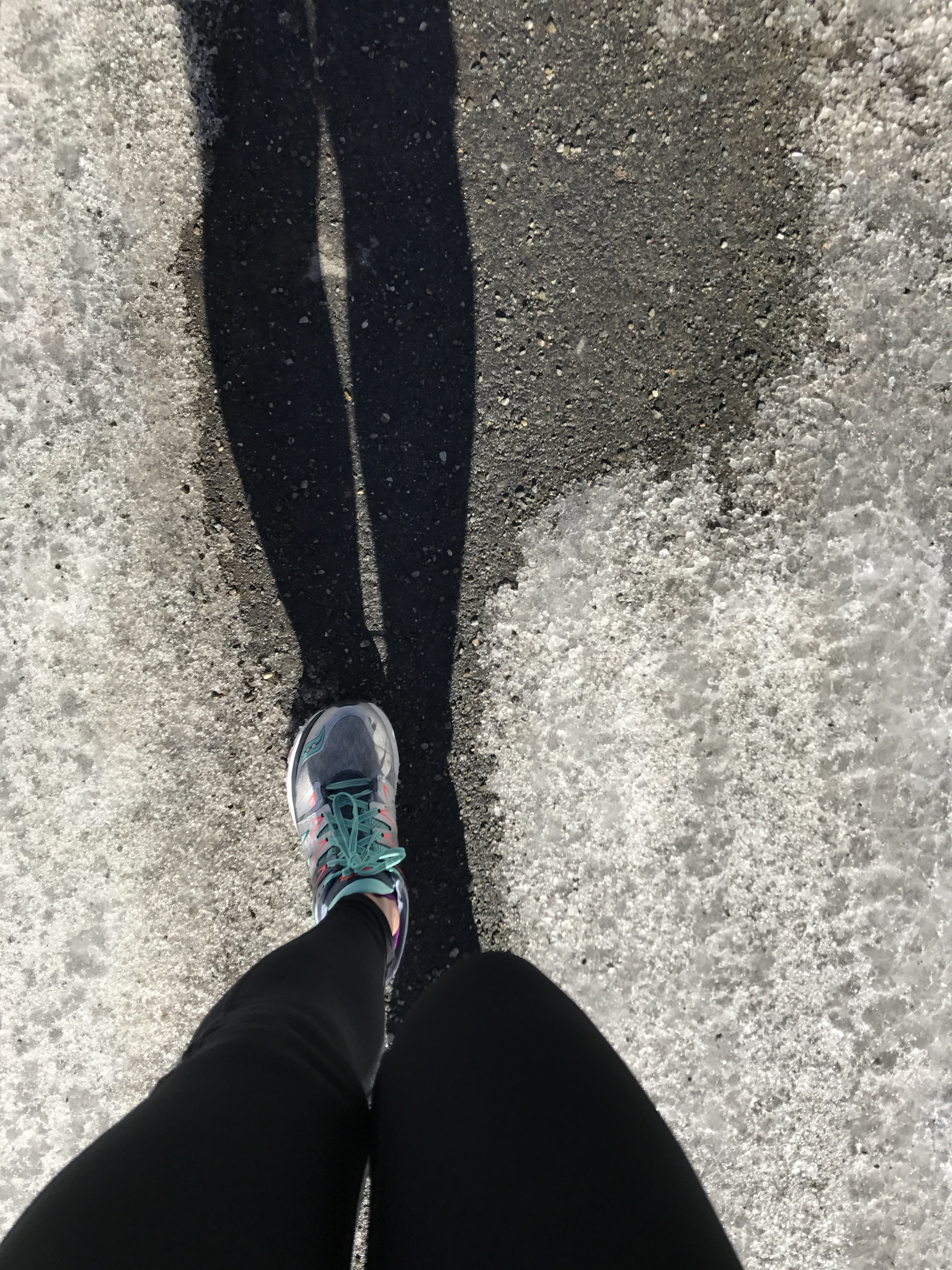 I really wanted to get more strength training and yoga in this week, but all I could manage was strength training on Monday.  I have been spending more time with the grandkids  – yeah I will use that as my excuse 🙂
I continue with the daily stretching and icing, though. My calves just get so tight which can cause achilles flare-ups. They have been feeling a little tight ever since I ran the Shamrock Shuffle, so I paid a visit to my favorite Chiropractor. I know I have said many times how wonderful Dr. Englebrecht is at Arctic Chiropractic, but he does this this release technique that has immediate results. He is amazing!
Speaking of the grandkids – Maddy was free on Thursday, but couldn't get Tylor until Saturday.
Maddy was asleep before we even hit the highway. She has had a busy week with 3 days of preschool and ballet. Exhausted!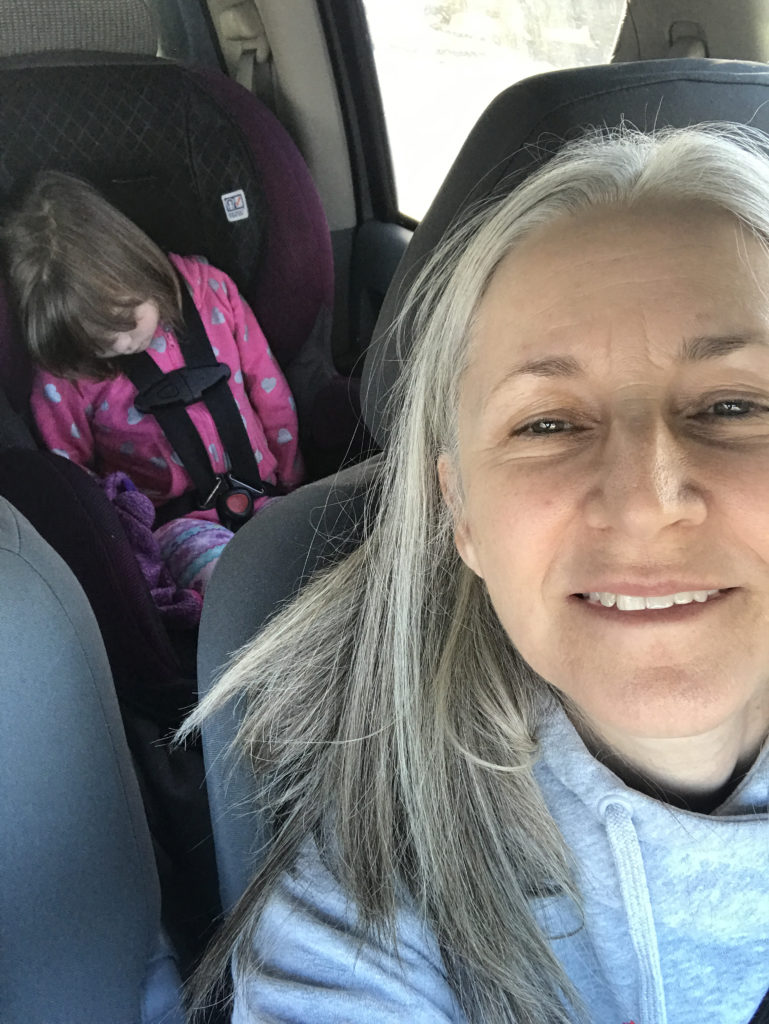 And Tylor had a busy week as well. He had a Tae Kwon Do demonstration on Saturday that took most of the day. I am so bummed that I missed it. Hoping to get some pictures soon.
In the meantime, he is taking a much needed break doing his favorite thing – games and Youtube on the Ipad.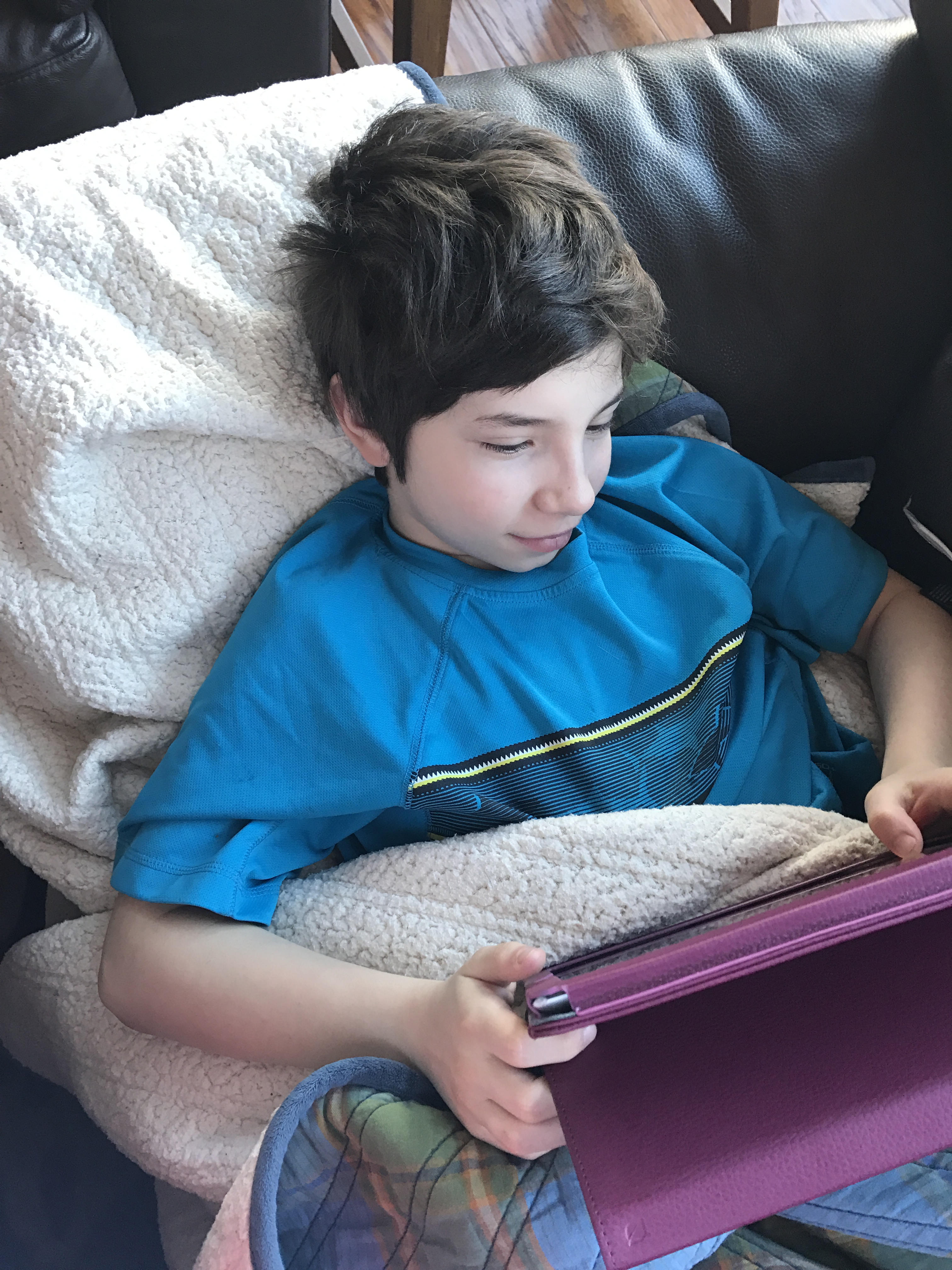 I'm taking Sunday off to hang with the kiddos, but looking forward to warmer weather and happier running next week.