Our New York Marathon experience continued the following day.  Our plan was to eat a light breakfast, check out the finisher's gear at the pavilion, and have lunch at the Tavern on The Green.
Having seen the Pavillion online, I was very excited to go there in person.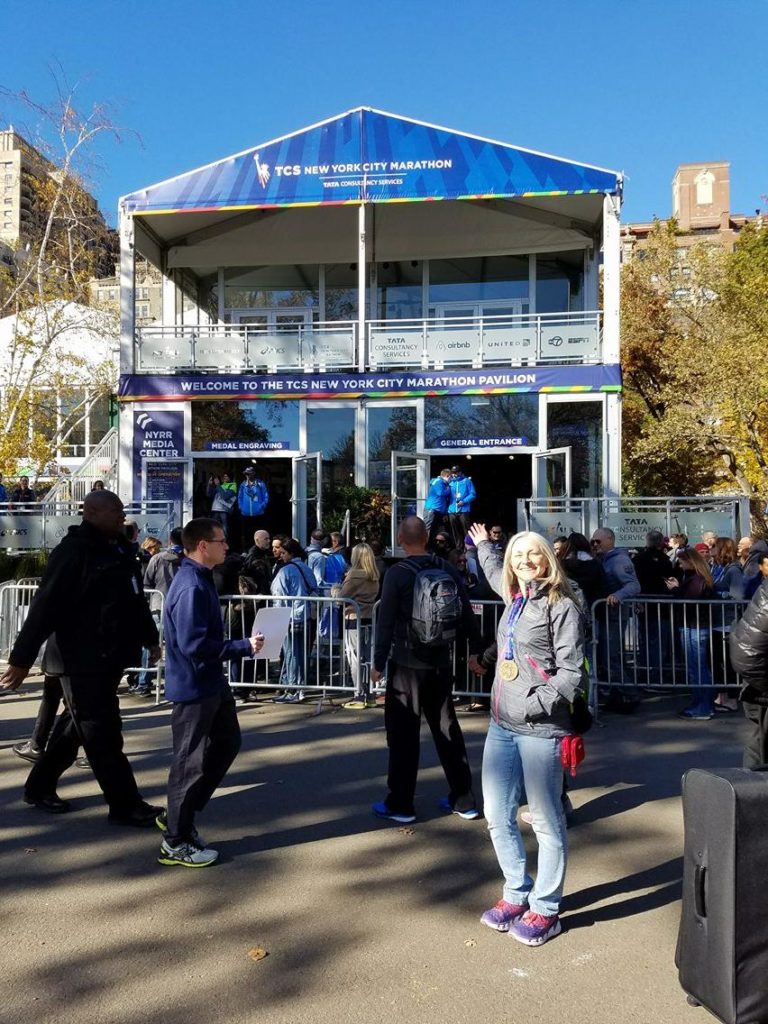 We had waited in that long line as well, but surprisingly it went really fast. And there I am in my finisher's jacket!
Inside, the merchandise was going really fast. The medium finishers' jacket that I bought (above) was the last one! I found a few other things that I just had to have as well,though.
Of note the red wristband was what most of the NYRR Virtual trainers planned to wear during the marathon and events to be able to identify one another as part of the virtual trainer group. We supported each other online through FB and this was a way to meet in person. I never saw ANYBODY with one!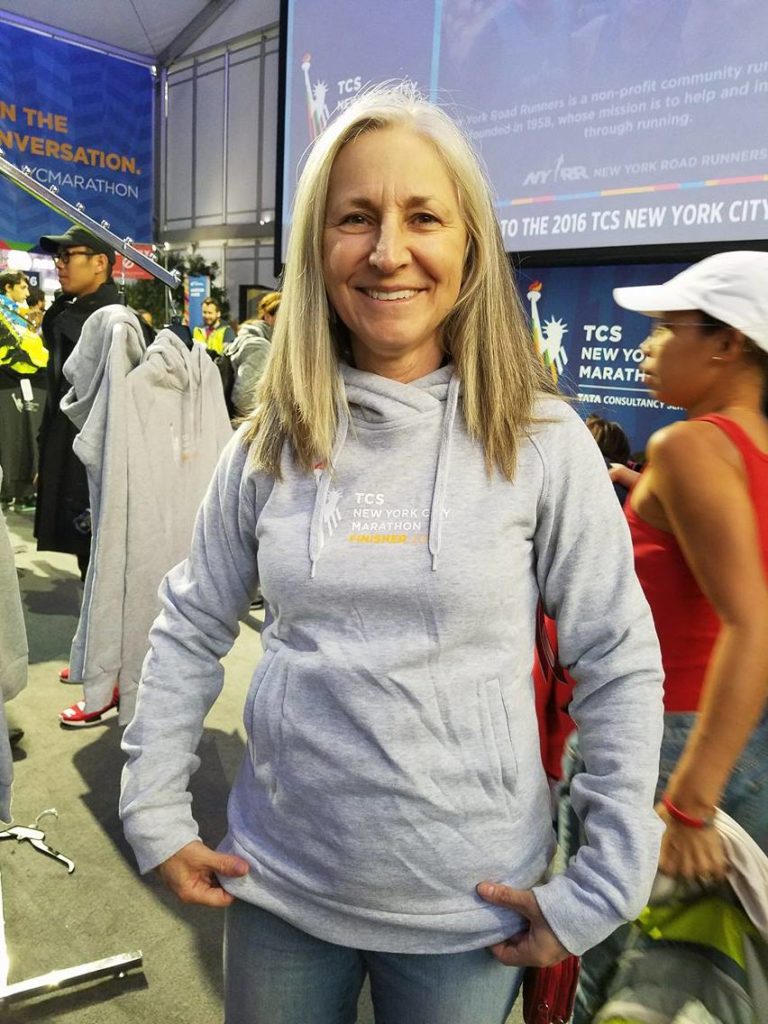 Definitely! Everyone needs a finishers hoodie, right?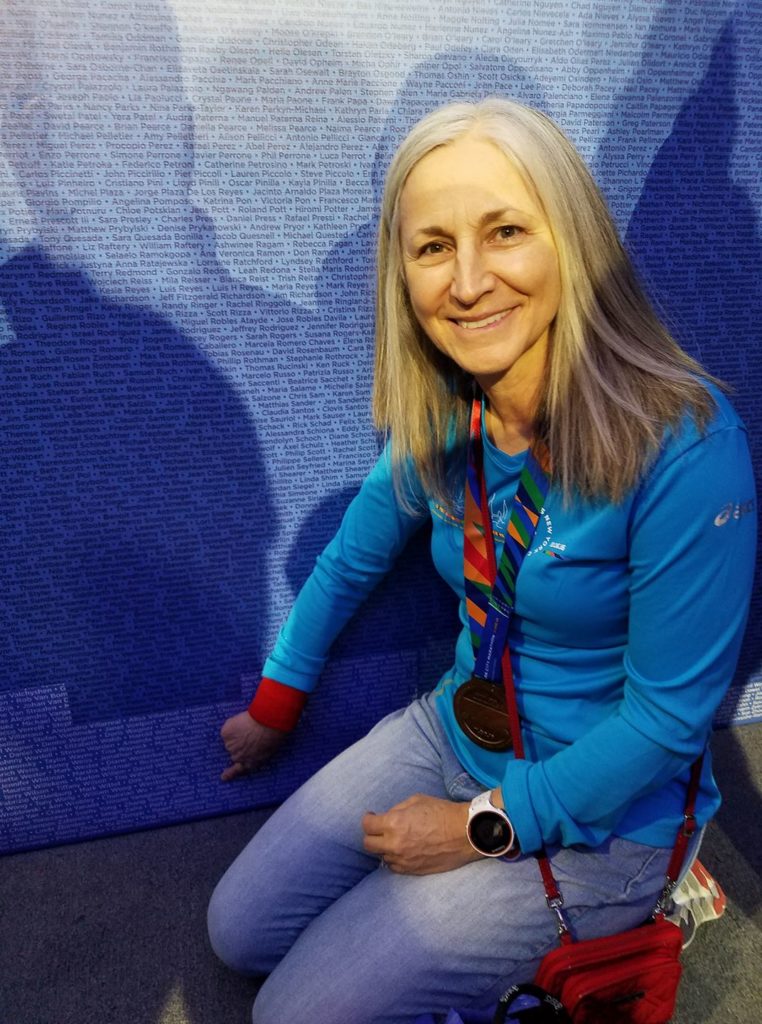 …and I found my name on the wall. Prior to getting to New York, many of the virtual trainer members were posting this finding so I had to check it out. My legs were so sore; I thought I was going to need help getting up from the floor.
We left the Pavilion and walked around Central Park for a short ways. We found some of the smilemarkers and nothing like revisiting the finish line!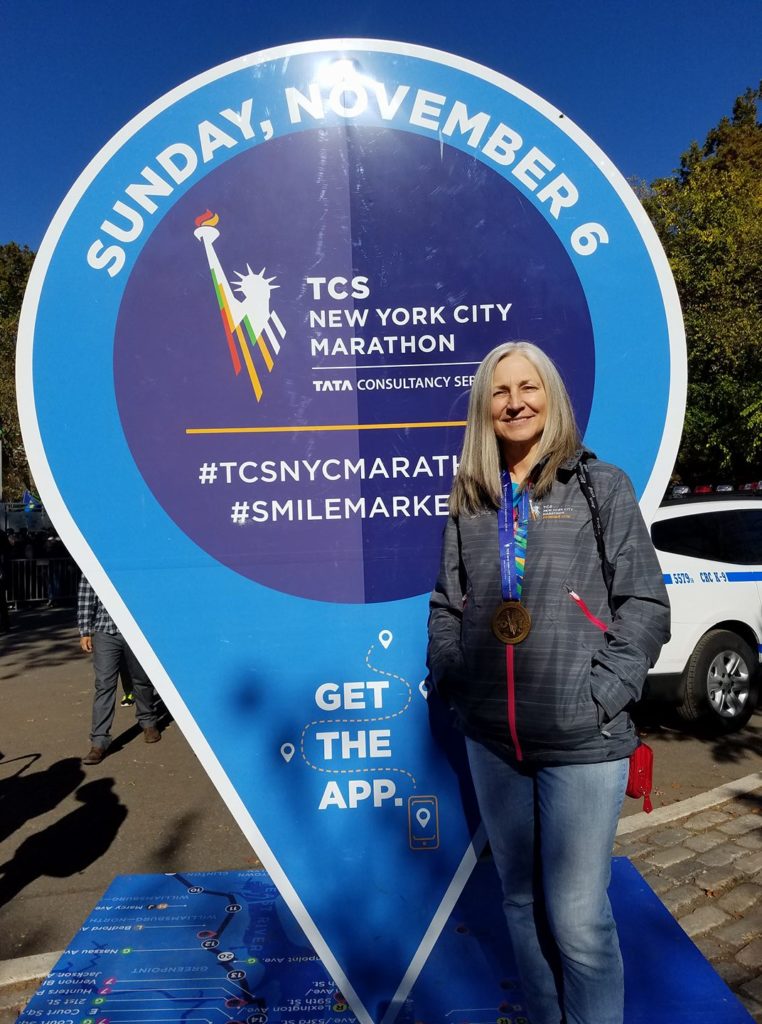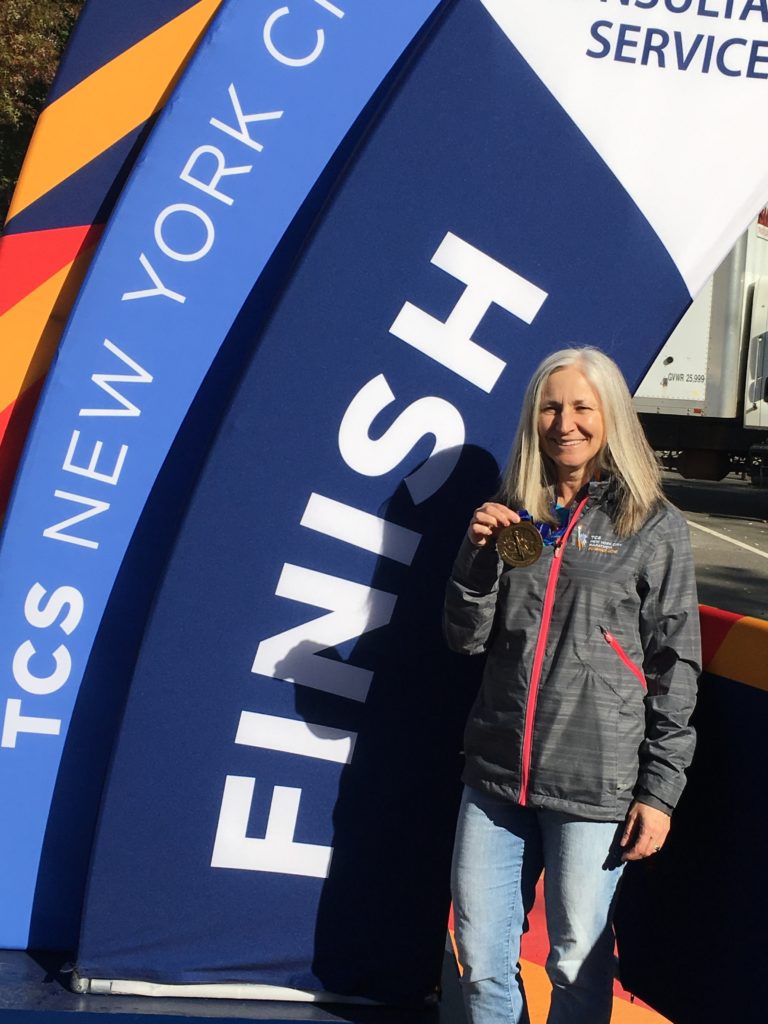 By that time, we were ready for lunch.
We had to wait briefly for a table, so we decided to have a celebratory drink and enjoy the environment of The Tavern.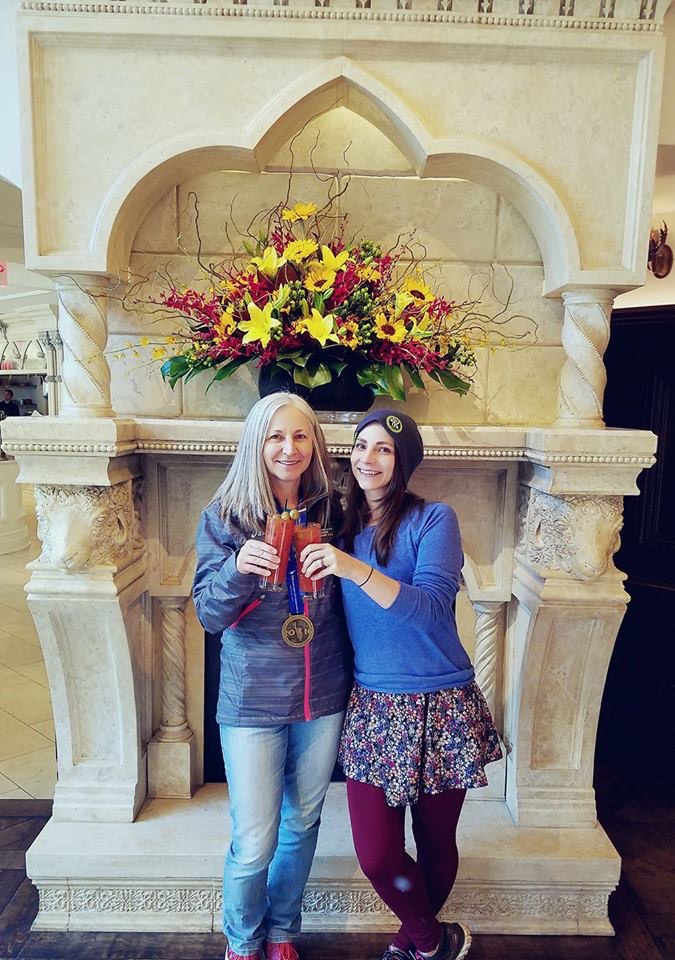 The food was awesome and the server was so fun! He congratulated me on finishing the marathon and then presented me with this yummy dessert. So special!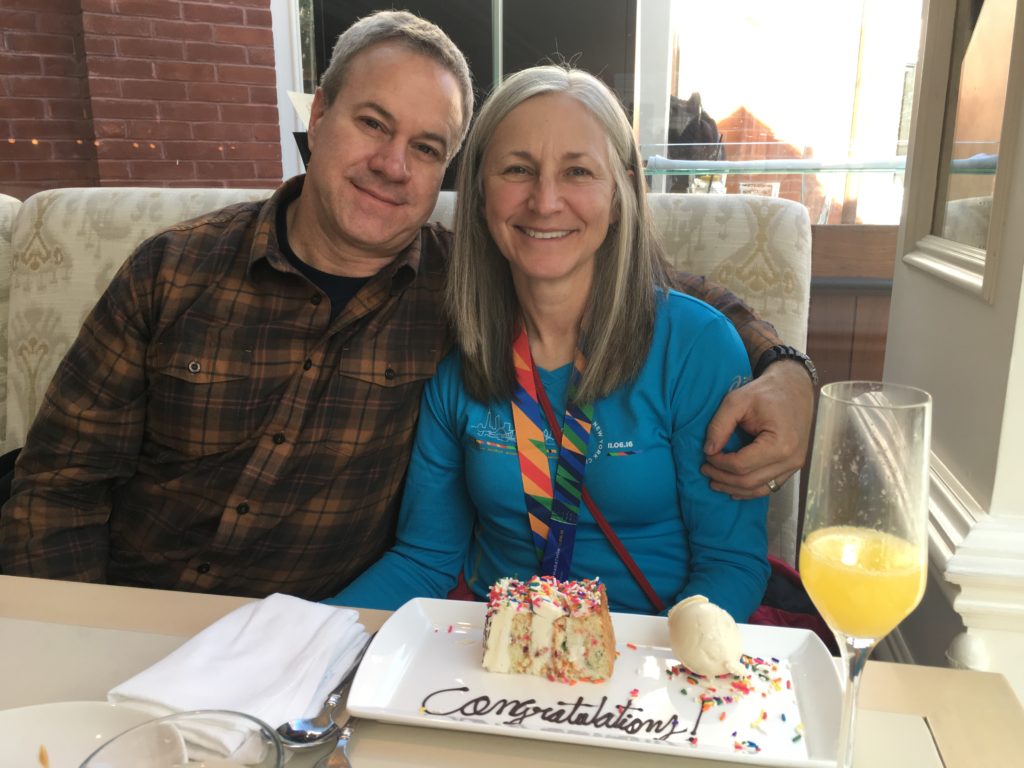 Before leaving the Tavern, we realized that there was free beer and New York City Marathon glasses outside for everybody! Even though I am not much of a beer drinker, I had to have this glass 🙂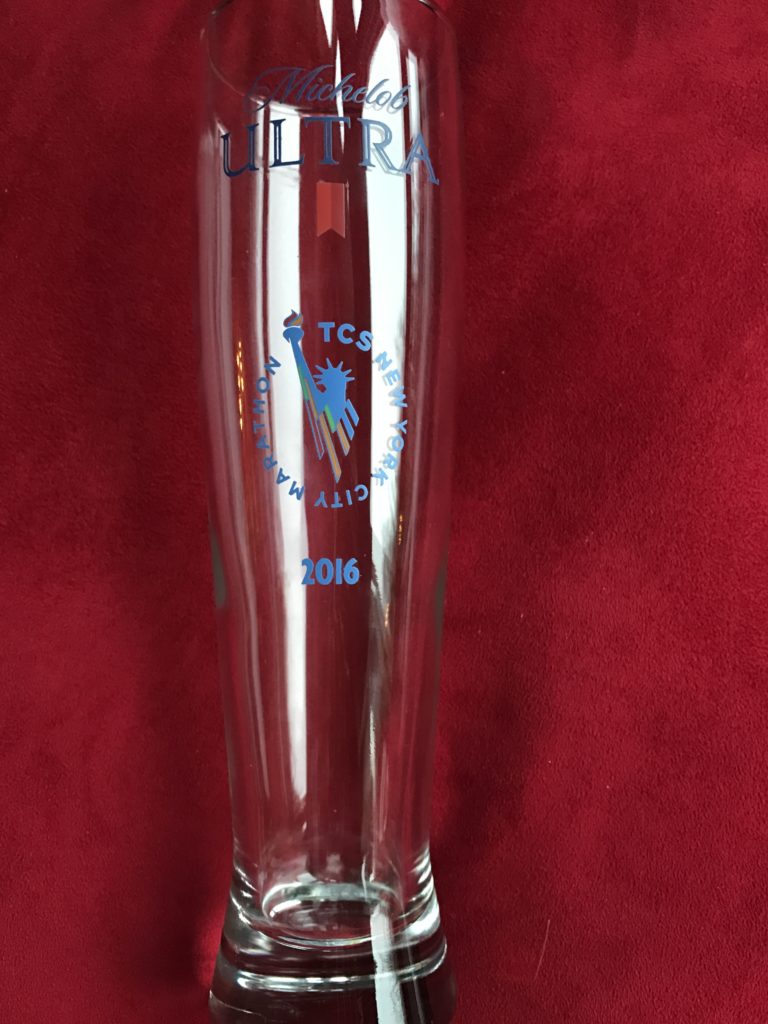 I could have just hung out in Central Park all day, but being that we didn't have much time in NYC and dinner plans in Brooklyn Heights, we headed off to do the touristy things.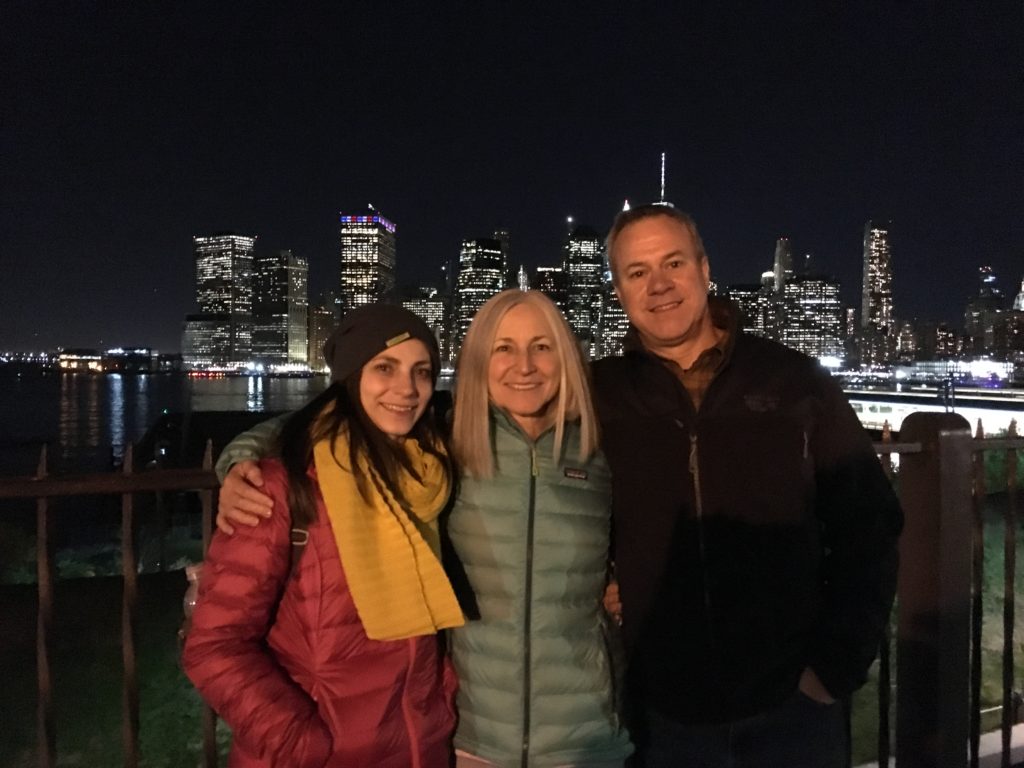 This trip to NYC, running the marathon, and all the fun before and after is and will always be a very memorable event. I will never forget this marathon; it was hard, but it has motivated me to want to do even better!! I still haven't decided if I will be back for 2017, but I do hope to run it again one day.