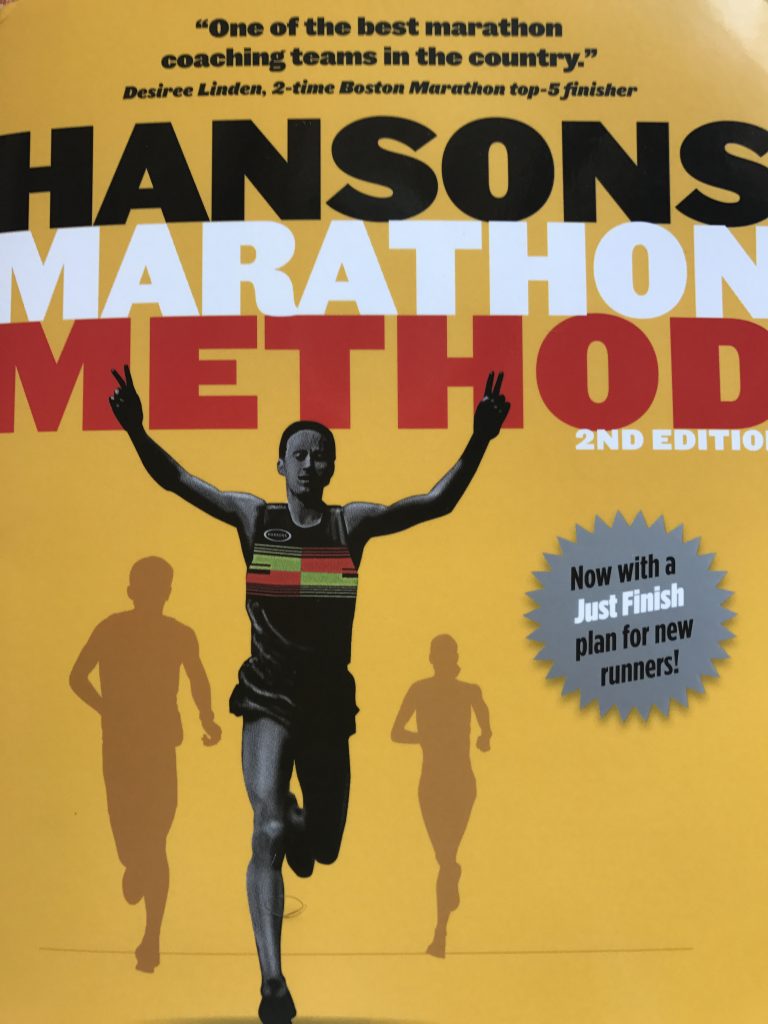 I have been saying that I don't think that the Hansons Marathon Method would work for me being that it is a running schedule that consists of 6 days per week. But, as I started reading the book I was really inspired by this method. I was almost convinced that I could actually do it by page 18! Ha! The one phrase that stuck in my mind though was on page 4. The author was talking about the positive feedback that had been received from runners after using this method of training. Some had said "they spend much of their 26.2 miles waiting to hit the wall, but never do." Wow! That alone is worth thinking about taking this program seriously. I don't think I have been in a marathon yet that I didn't hit the wall at some point. Could that be possible?
I am really torn about it because I really believe in the concepts and beliefs that the program is built on. And that is what inspires me to want to give it a chance.  But, my schedule is the one thing that is keeping me from making the commitment. I work 12 hour shifts and sometimes I do not get home until after 8:30pm. Because of the commute, I have to be up at 5am so trying to get some of these runs in before work is not possible. Fortunately, I only work 2 days a week so that makes things a little easier. But, I do work week-ends sometimes, so I am constantly switching my running schedule around. I am not sure Hansons is flexible enough for that. I don't know enough about it yet. And because of that I think I am going to stick to the NYRR Virtual Trainer for the Chicago Marathon, but I will probably try this program in the future.
For now I am continuing to build a base. Running was better towards the end of the week when the snow and ice wasn't as much of a factor.
Although, trying to get up my driveway is still a workout!!!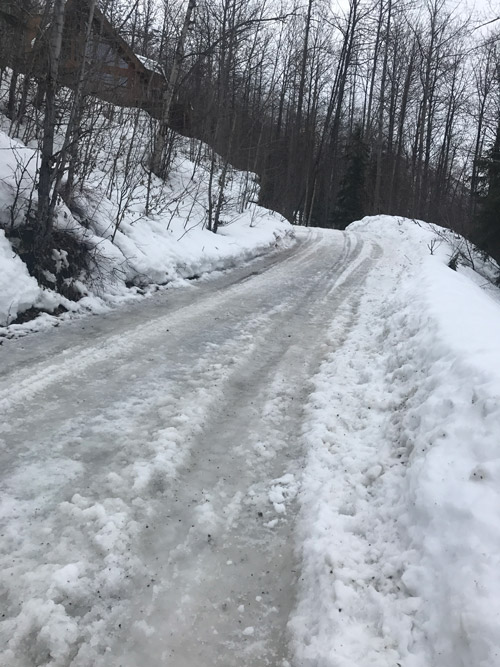 Monday – 4.01 miles in 45:21
I ran the ERNC trails and the melting then re-frozen snow left the trails really crunchy and icy in spots. Running was really slow moving. I ran about 2 miles down the river, but when I saw some overflow ahead, I decided I should turn around.
Tuesday – off
Wednesday – 4.20 miles in 40:01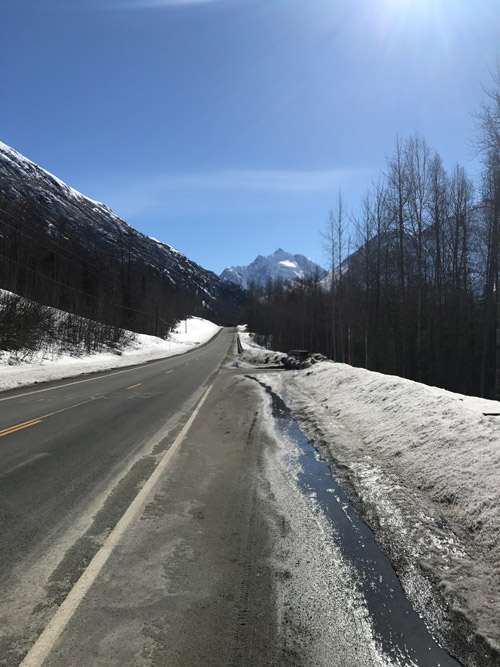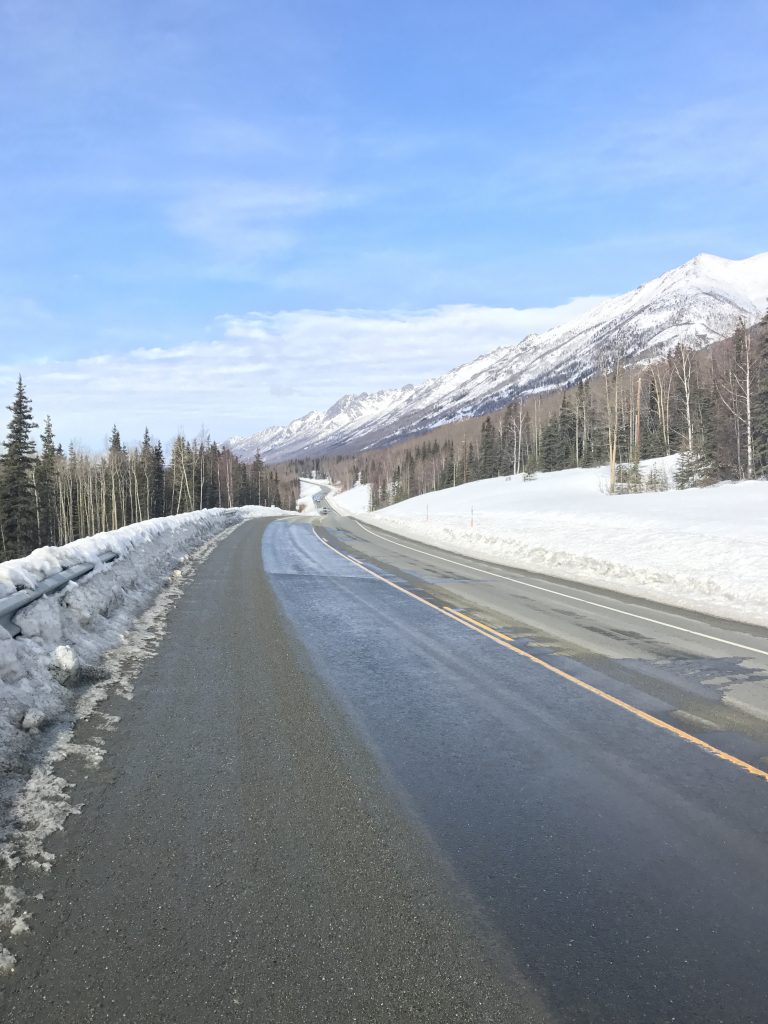 Suprisingly, I felt really strong on the hills today. My normal route is very hilly, just up one and down another as shown above. The run was very easy, and I ran at a slightly faster pace than I had been running. I think that is due to the fact that there was no snow or ice to contend with. It was a great run!
Thursday- 3.03 miles in 30:01
I thought I was taking a nice and easy approach today because my pace on the hills yesterday was a little faster than I had been running. Yet, when I was done with the run, my pace per mile was not much different than from the day before. I felt tired and sluggish and thought I was actually running slower than the day before. I just do not have a good feel for pace and effort. That is something I need to work on.
Friday – off
Saturday – 5.01 miles 50:06
Ran the hills again today, but took it nice and easy.  Great run!
Sunday – forced to take off
My plan was to run at least 4 miles after work. My truck broke down and Scott had to rescue me. I didn't get home until after 10pm! And I had to be up by 5am the next morning, so running didn't happen.
So that was my week! Looking forward to another week of base building and more weather on the warmer side!
Happy Running!!