Baby, it's cold outside!🎤
Winter running can be fun, but if the temperatures drop too low for me, it can become very miserable. We are having a pretty chilly winter here in Alaska with most recent temps below zero to teens. But, as long as the temps remain above 15 and without a major wind chill factor, its doable.
I have been trying to get my runs in early so that I can have the rest of the day free to do all the things that need to get done this time of year.  It was such a beautiful morning and so peaceful out.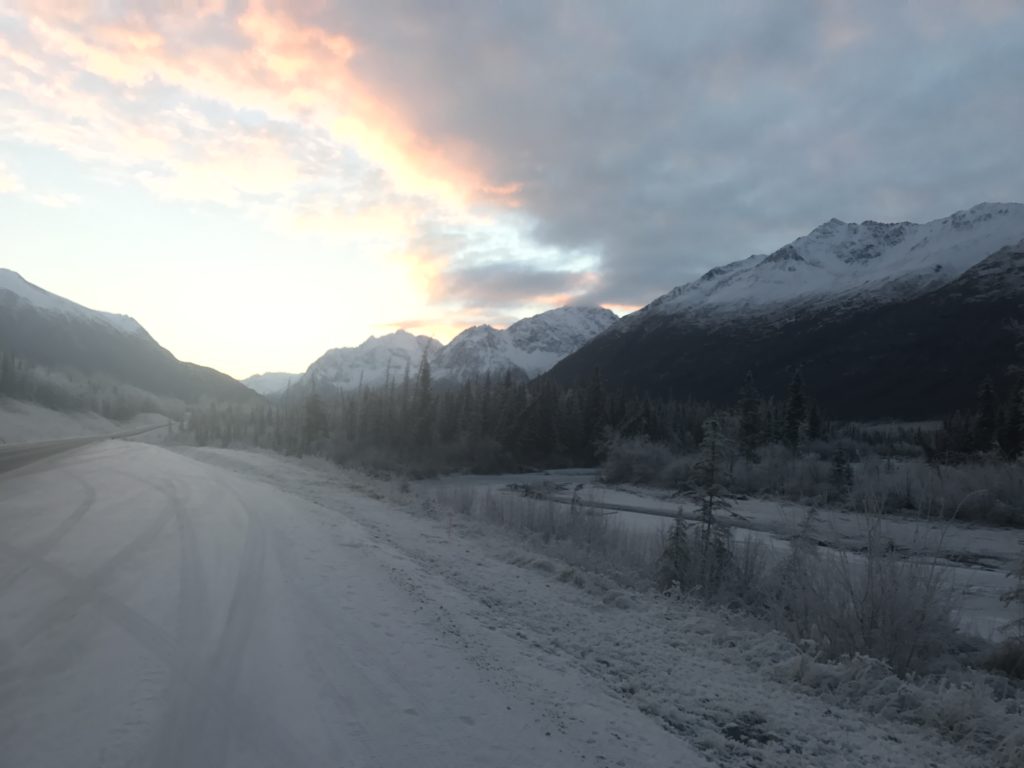 I didn't get cold during the run, but did get chilled on my cool down walk back to my house. Everything was frozen, even my eyelashes at one point. And the sweat on my face ha ha.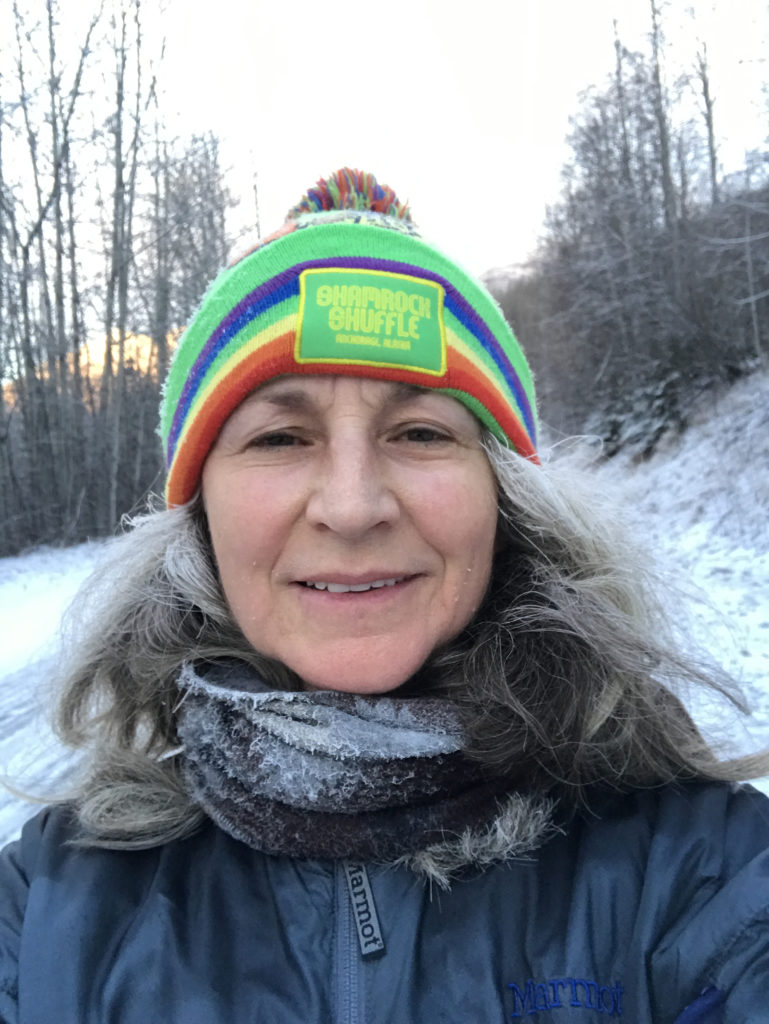 My running partner seemed to weather the cold without any problems, thankfully 🙂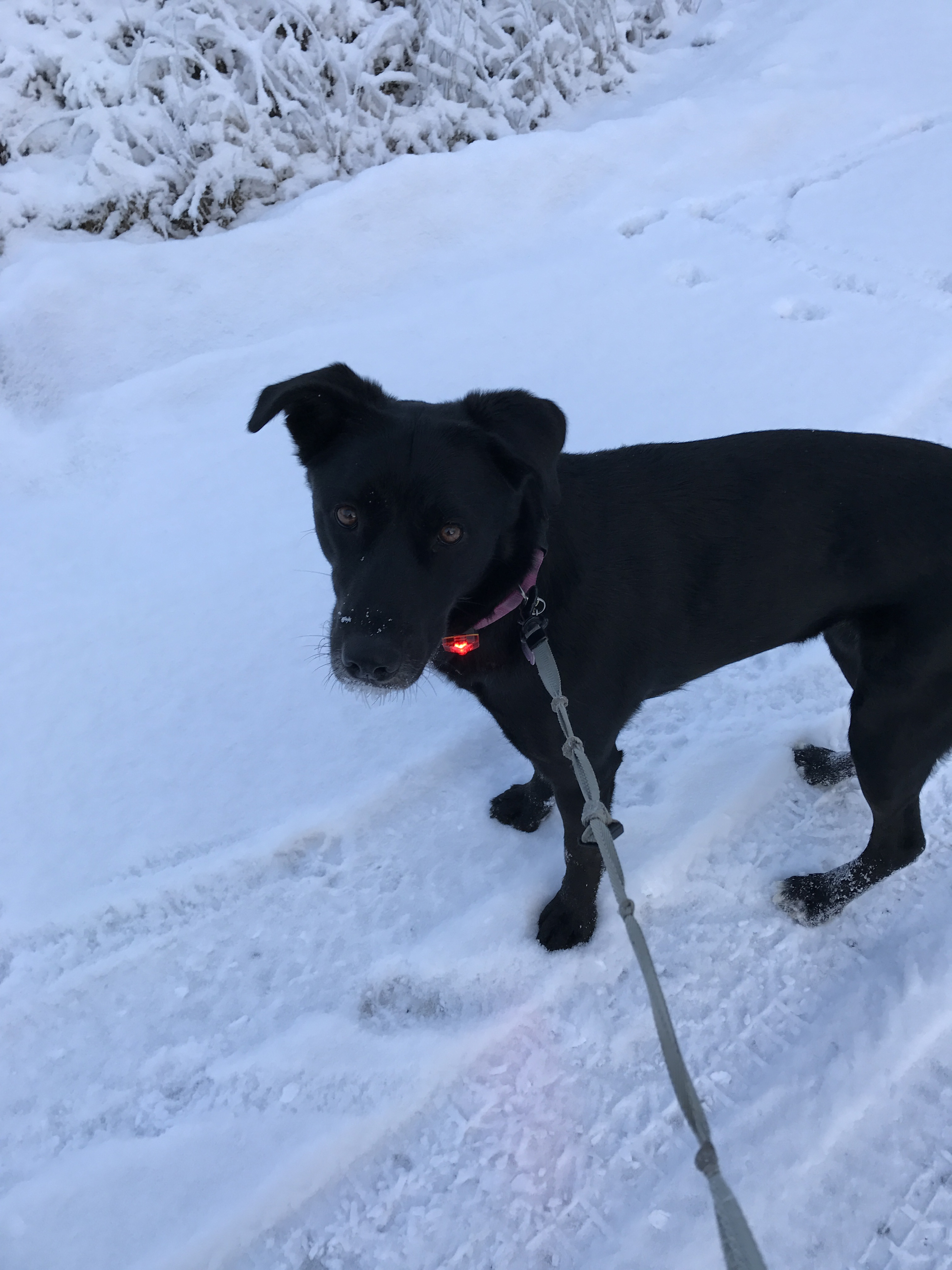 Demi was pretty funny when I first put the flashing red light on her collar. It was reflecting off the snow and she was trying to catch it. So cute!
Fortunately, the snow wasn't too deep so it made for fairly easy running. Although, with the hills and slight slippery conditions, it did make for a slow pace.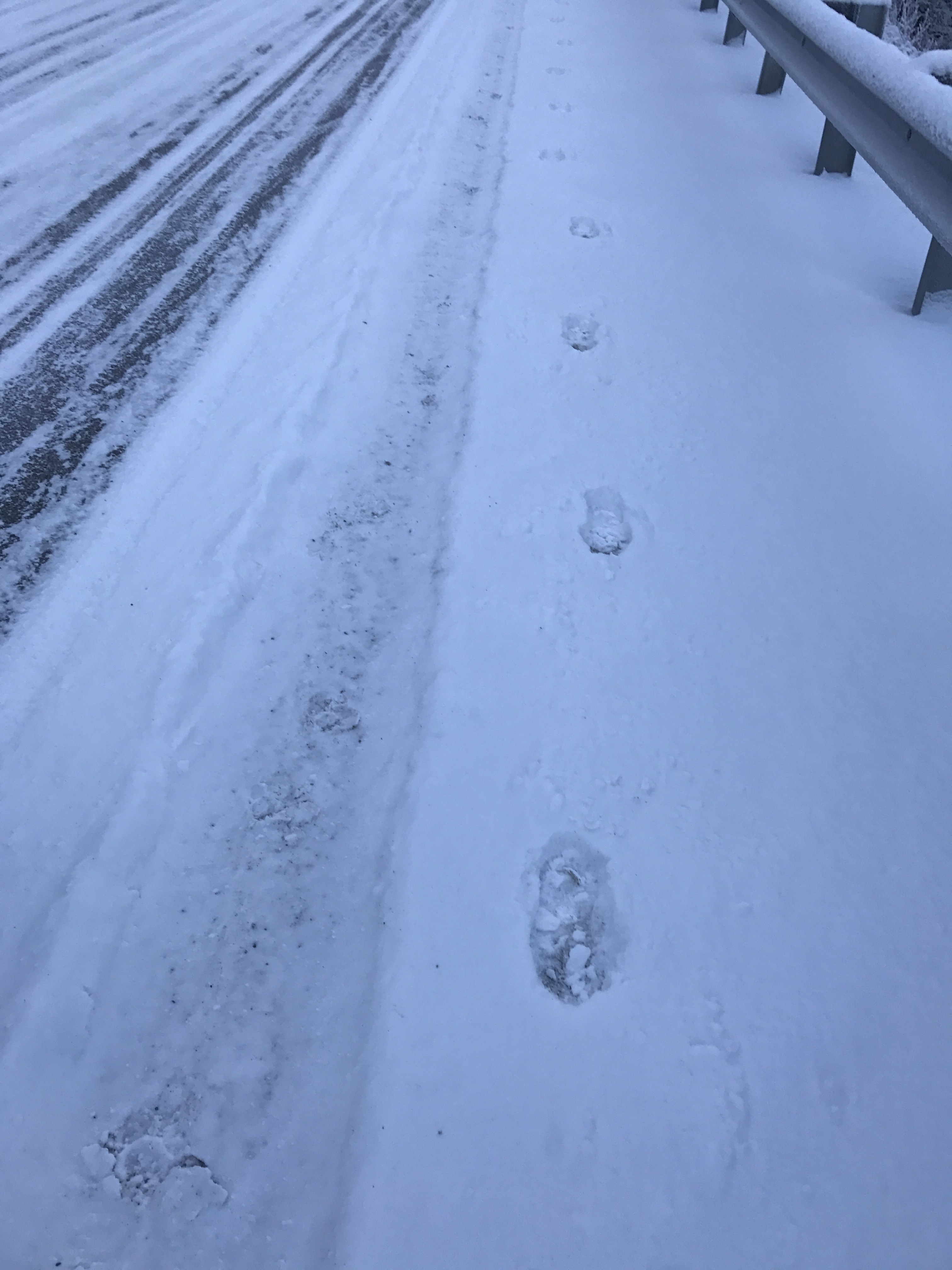 The drive home was beautiful, though.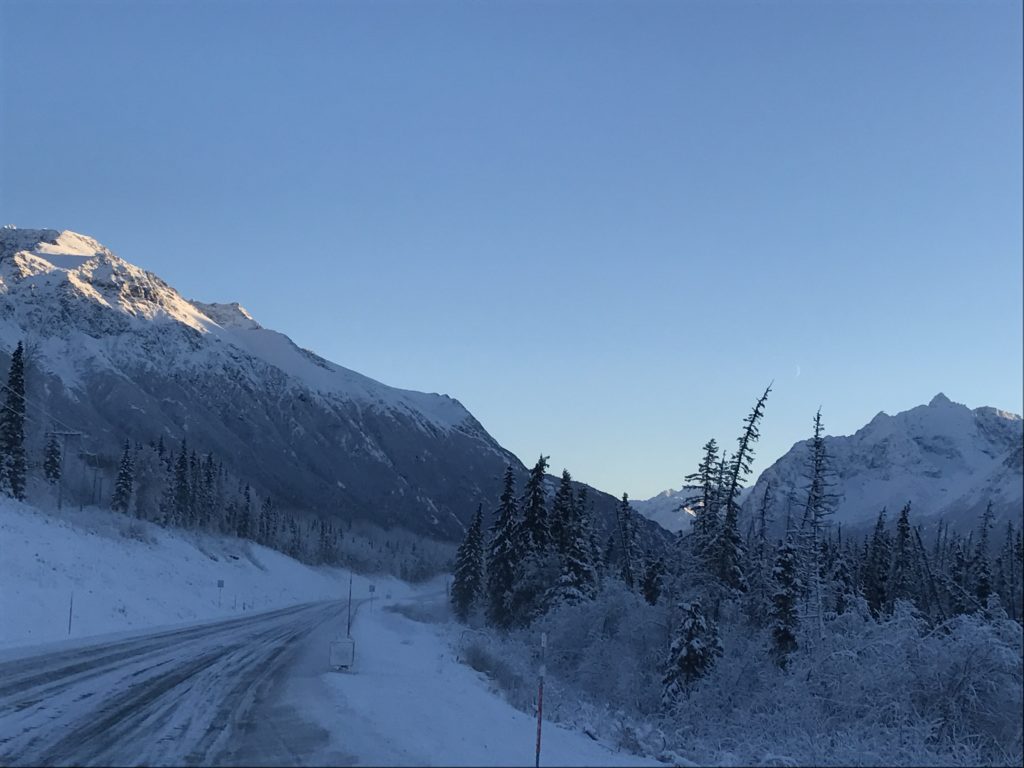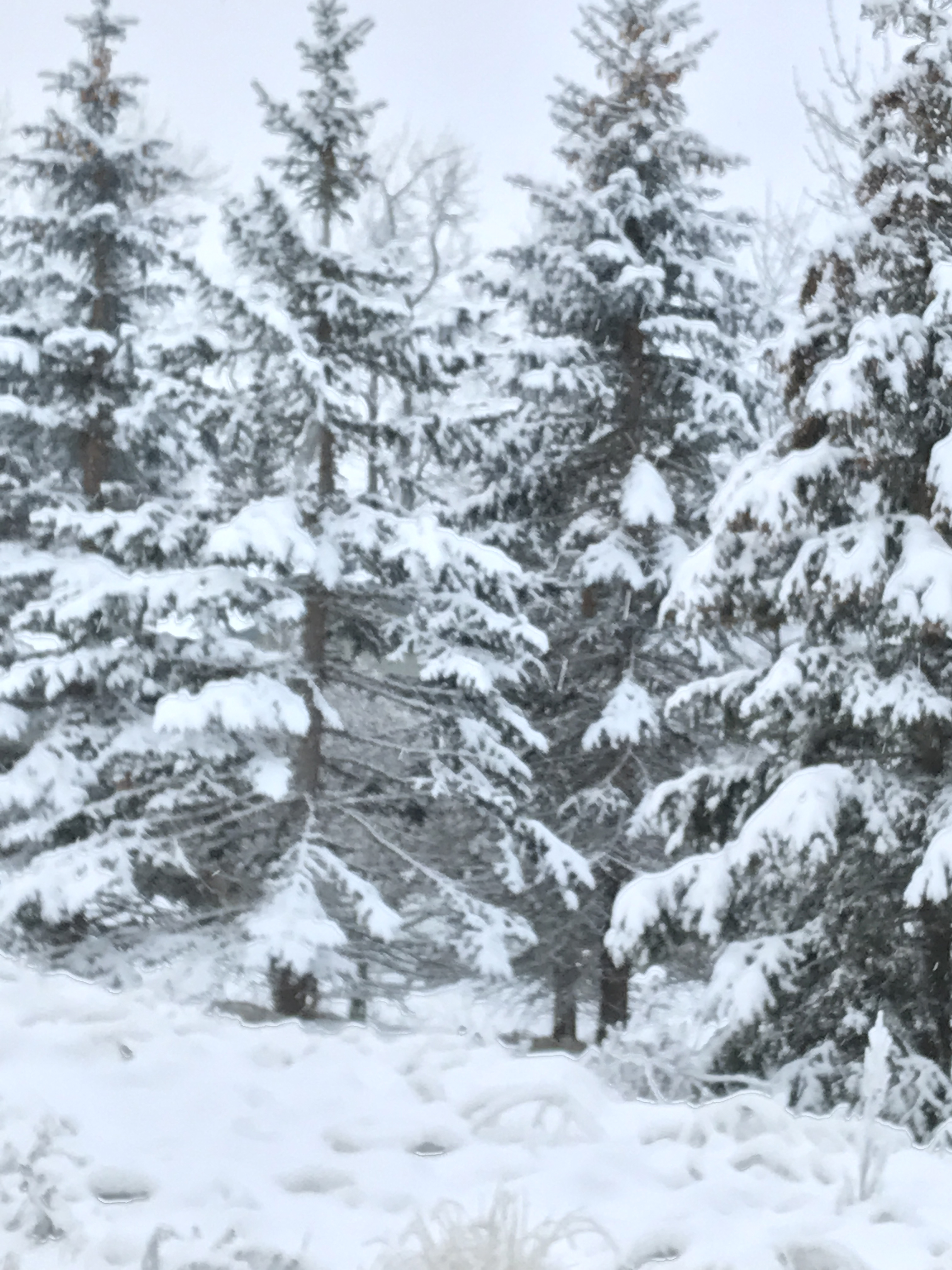 Treadmill running is so painful to even think about that I have missed several days of running these past couple of weeks. I need to get back on track and just suck it up and run indoors so that I don't lose my fitness. At the very least, I need to cross-train which might be easier to do inside.
In the meantime, I had a great time with family during the Thanksgiving week-end.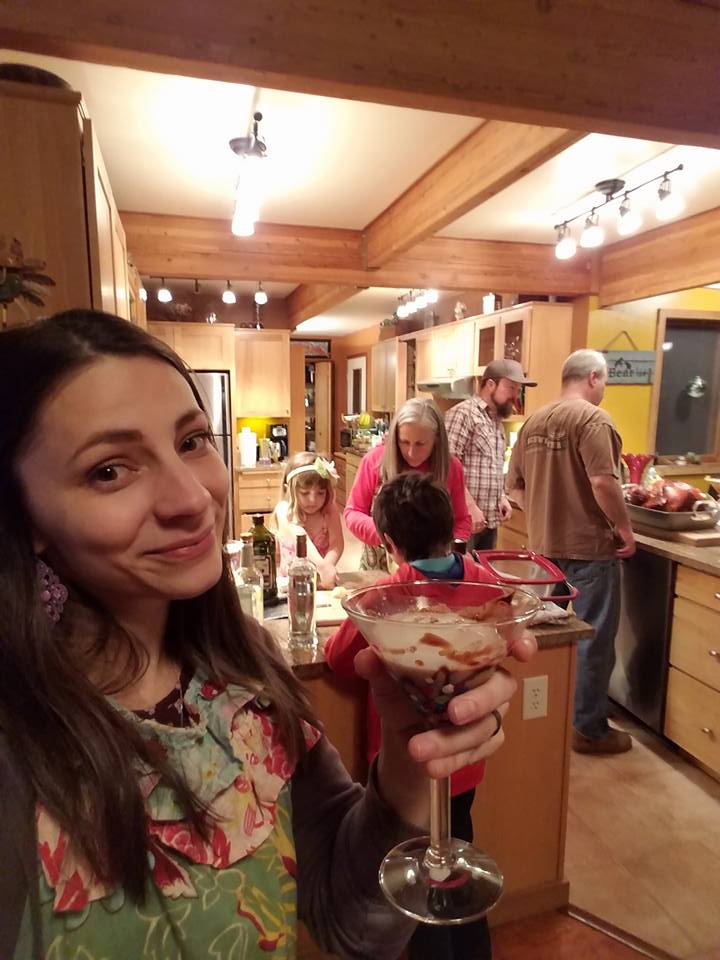 Nothing like getting things prepared while sipping Sonja's Chocolate Martini! Yum! And everybody was doing their part to get dinner on the table. It was quite the festive evening.
But, our fun didn't stop there. After laying around for a day, still trying to digest all of that food, we decided to go ice fishing. The kids had a blast! And of course, we all had fun.
Everybody was catching fish. It was super easy. The second the line hit the water, the fish were biting! And that made it pretty exciting for the kids.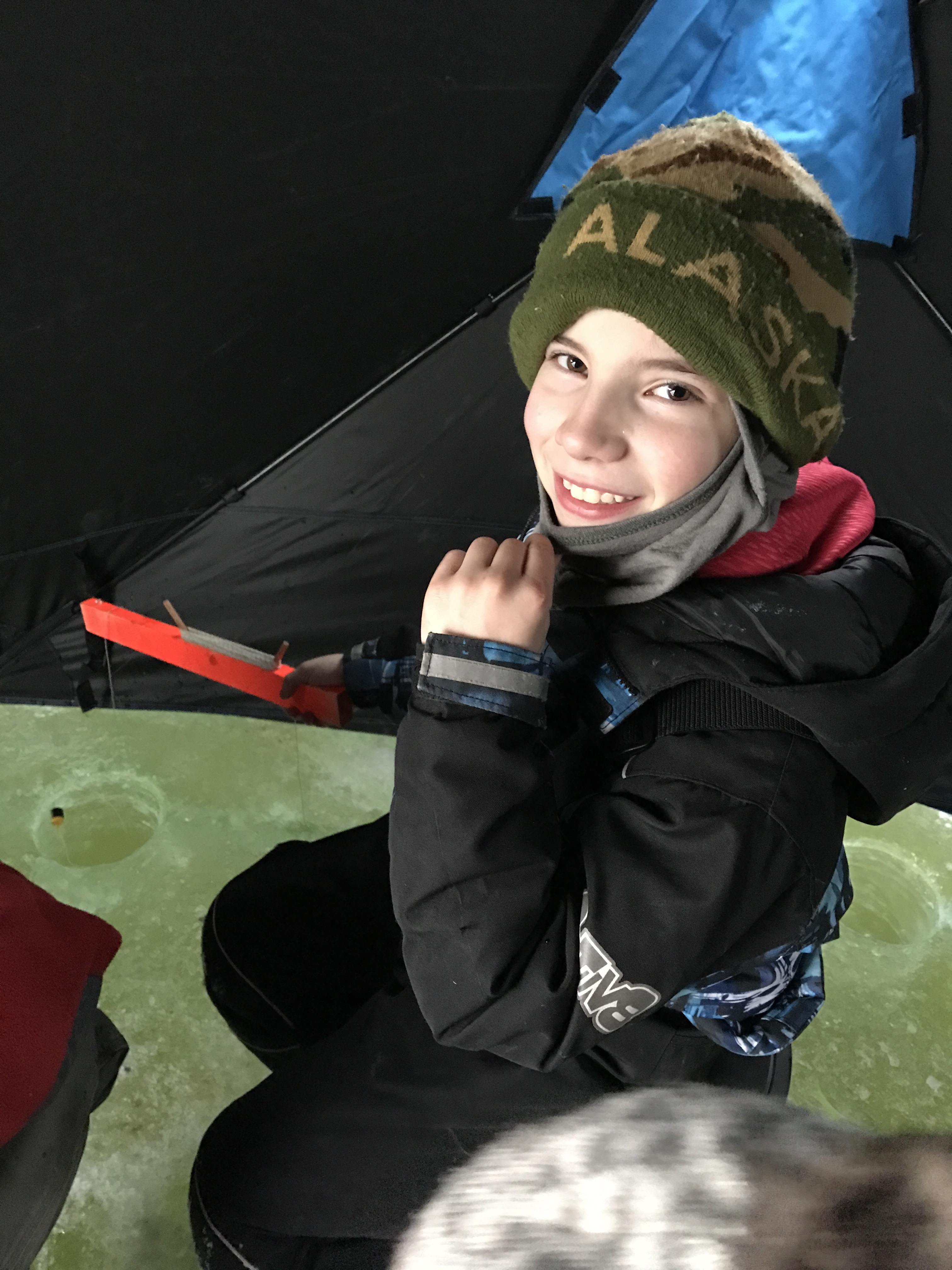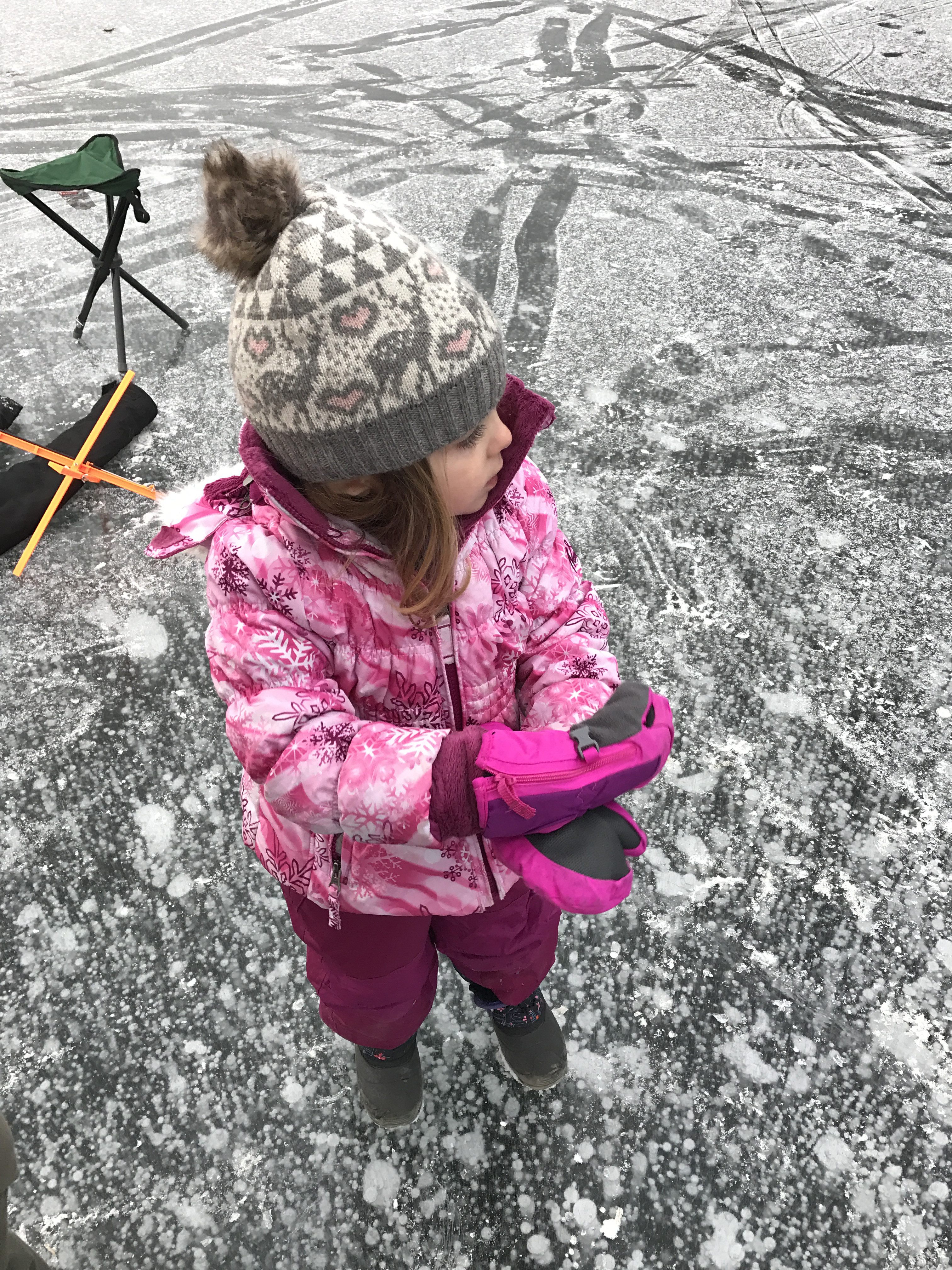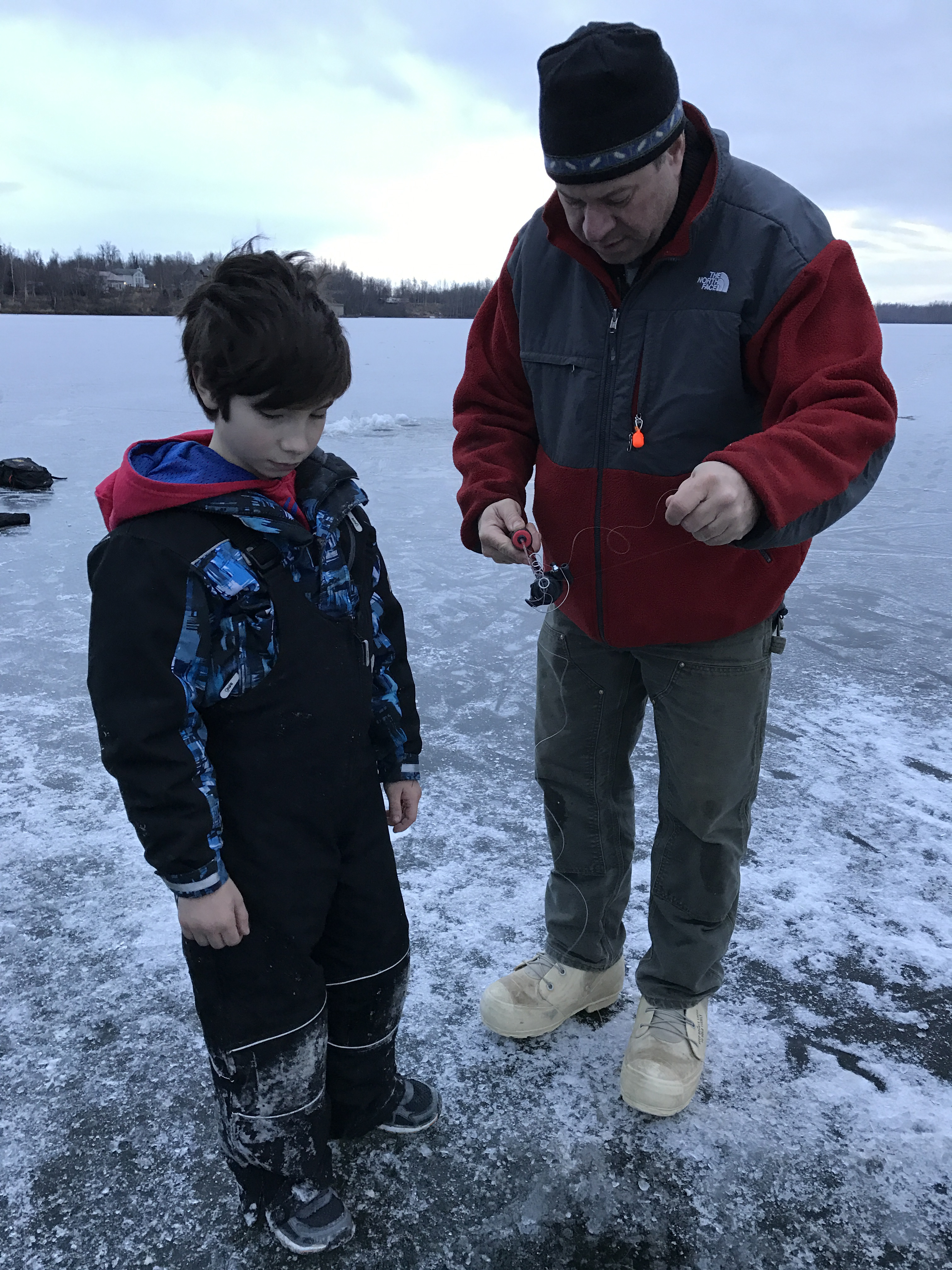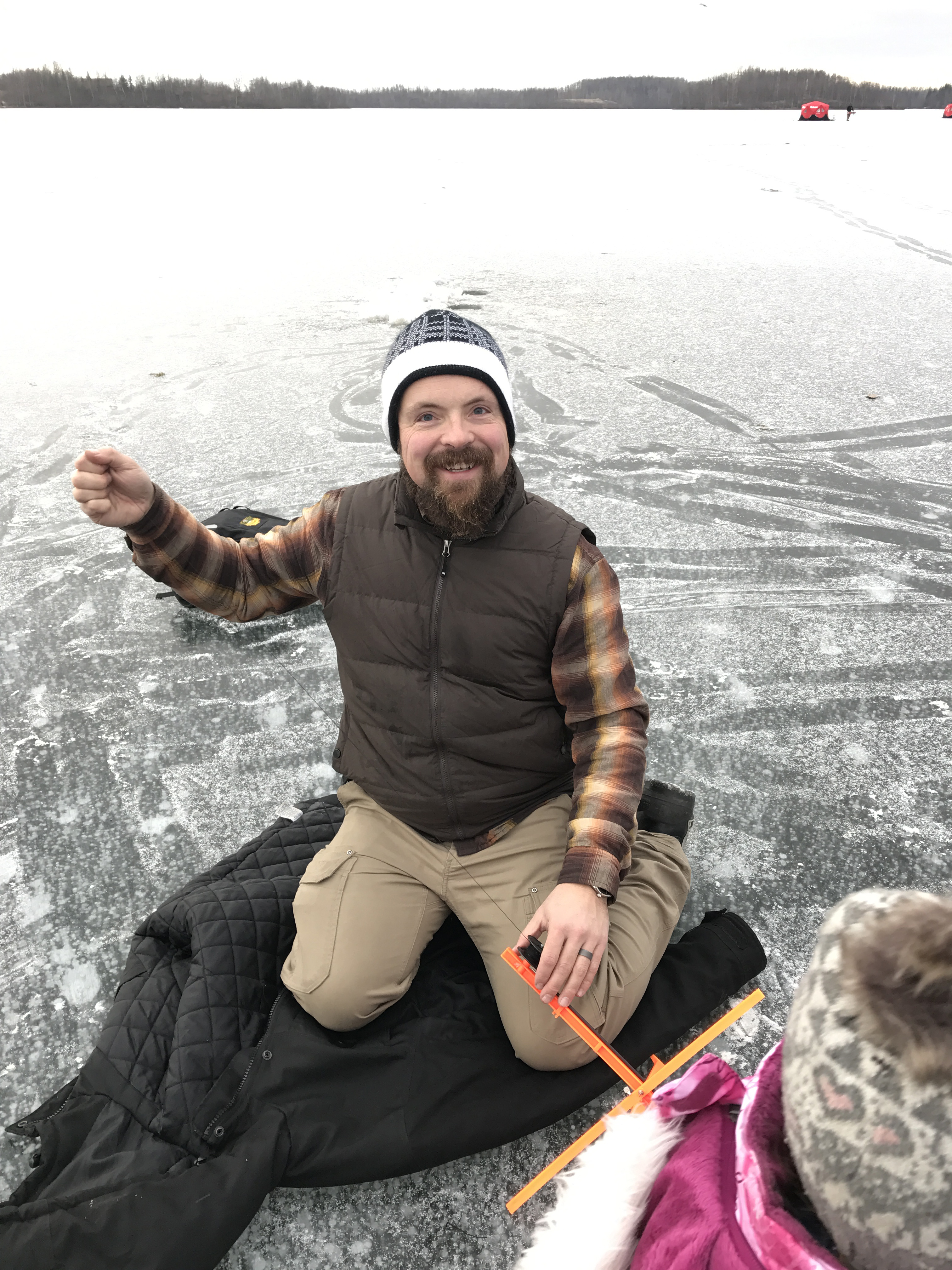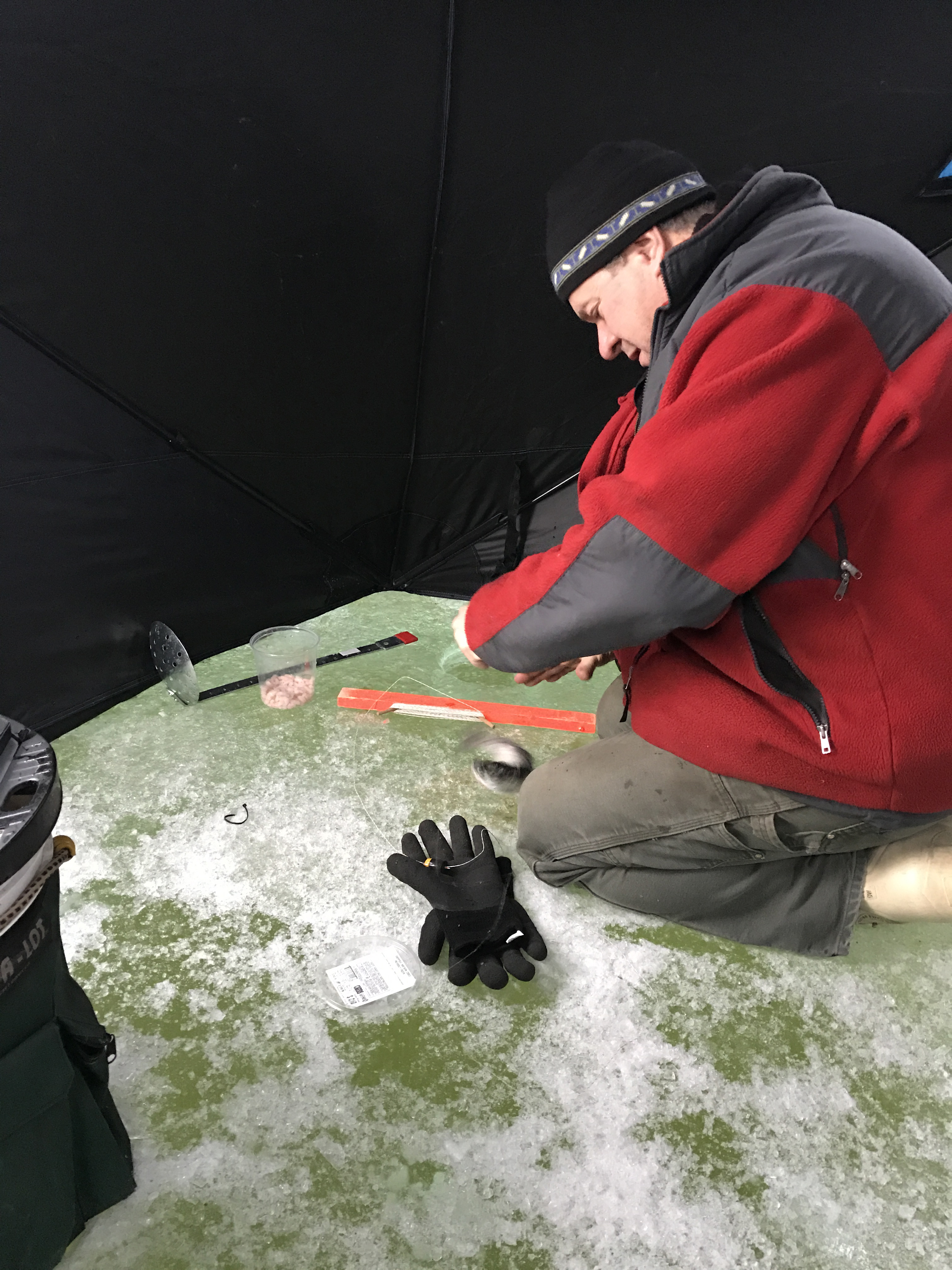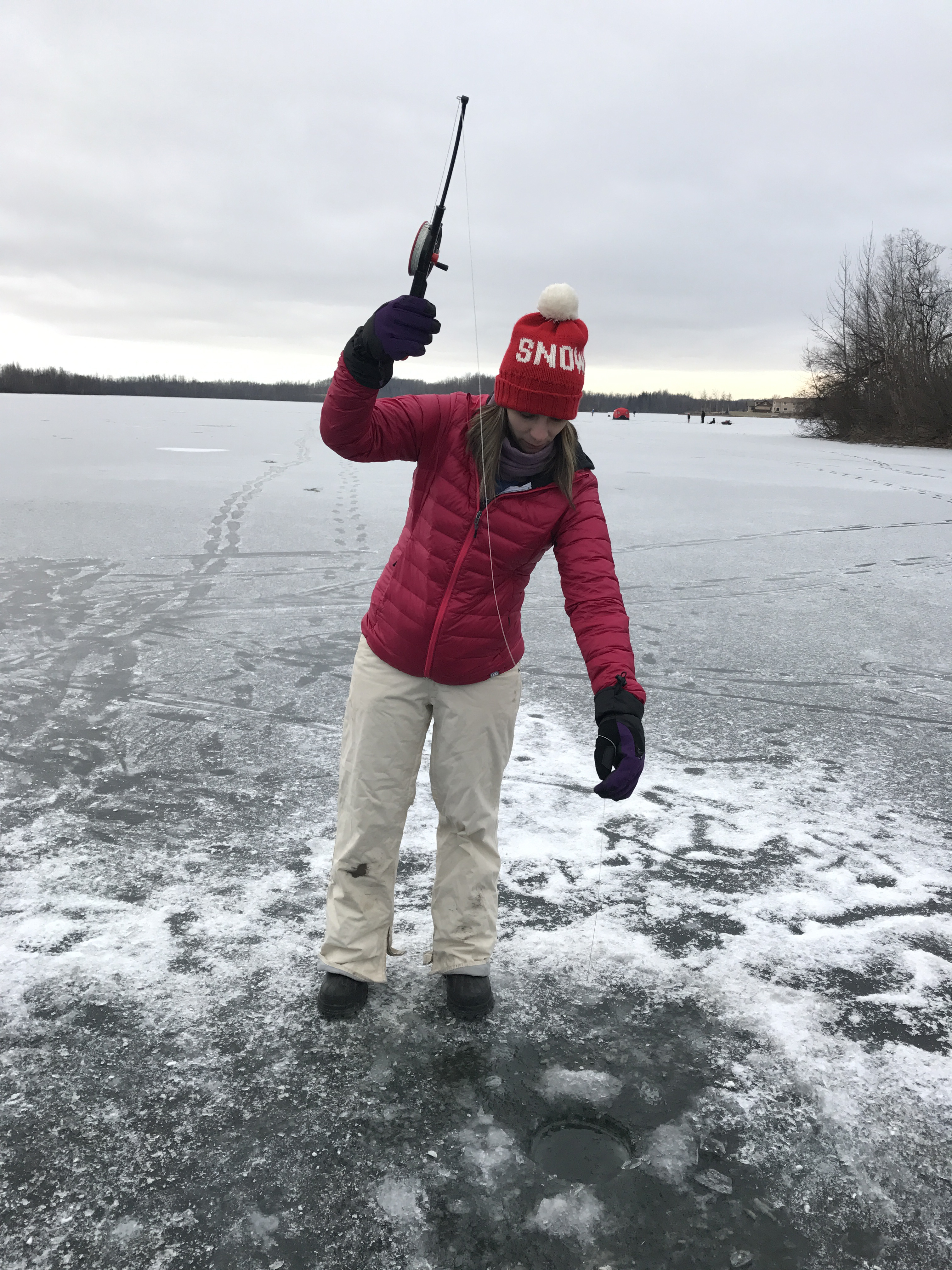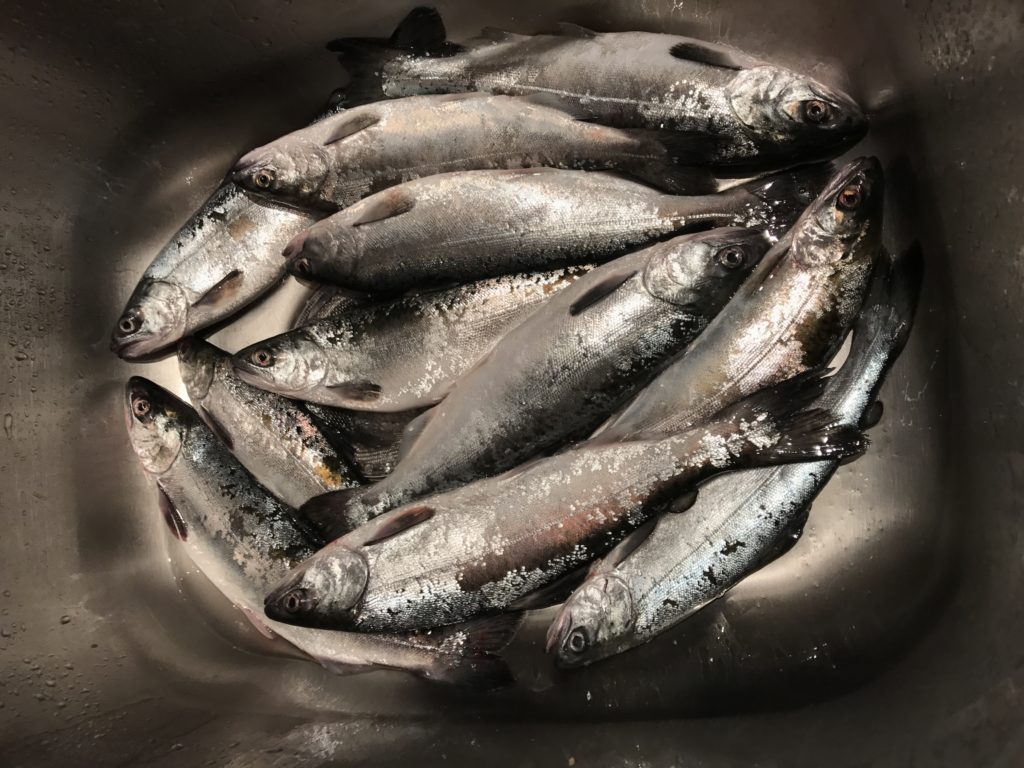 A short video of that excitement…..
Although she was excited about catching that fish, she said that the fish needs to go back to its family….aaawwwe…so sweet.  Probably our first indication that she will eventually be a vegetarian 🙂
So fun! And of course it is always sad when everybody leaves, but we all have to get back to work and school and all of those fun things. Oh yeah, and running….