Fun things happening this week…
I received my copy of Run Fast Eat Slow in the mail. I wanted to try one of the recipes right away so I chose Hearty Minestrone With Spicy Sausage and Beans.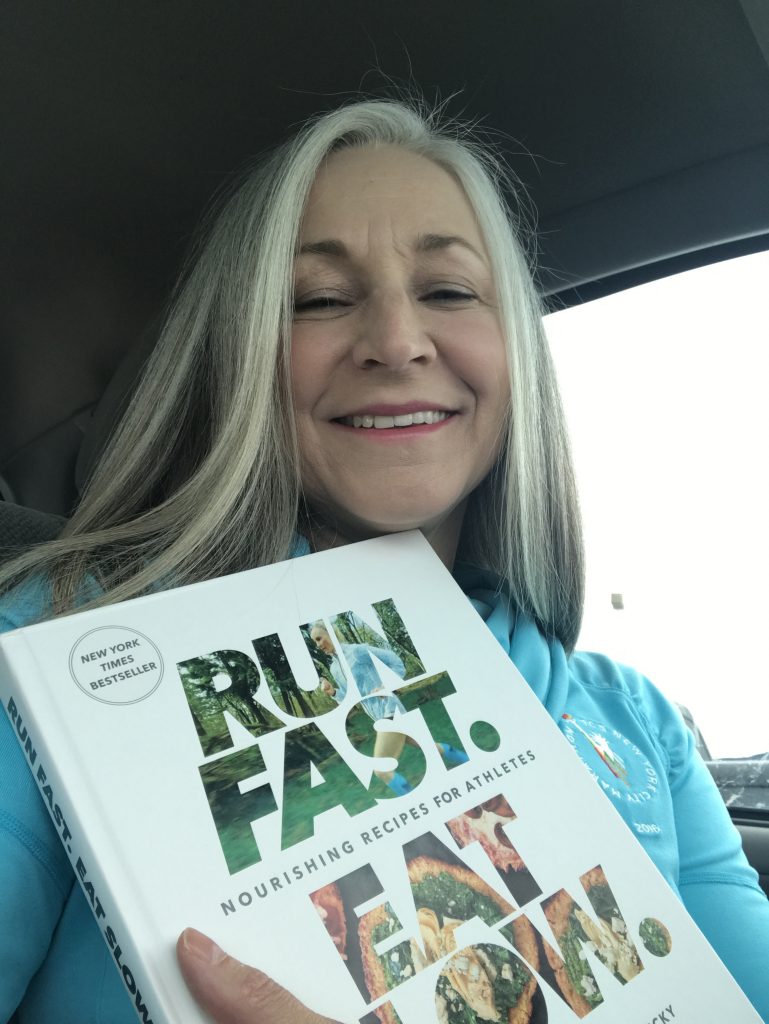 It was soooo good! I loved it! Instead of using the spicy Italian sausage, I used Moose chorizo that I had in the freezer. Hey, it is Alaska! And the Moose meat is so much healthier. Either way, this recipe is a keeper.  I also added the spinach as suggested to get in more veggies. I loved this over pasta, but I bet it would be good over rice as well. I am going to have leftovers for dinner tonight…YUM!!!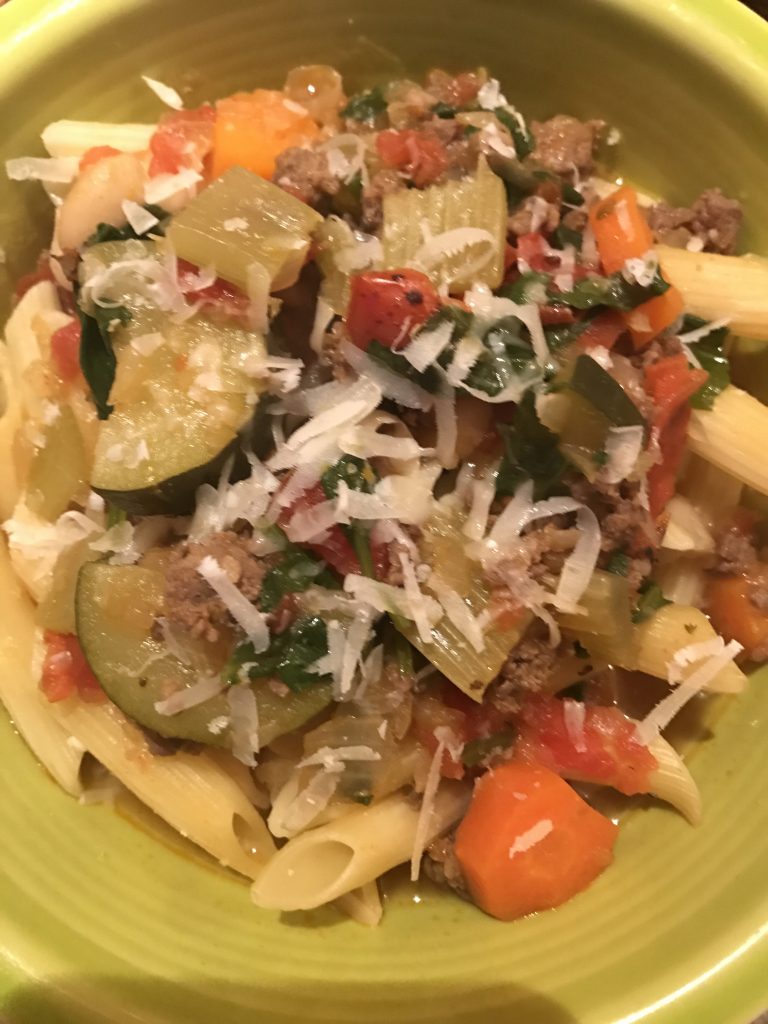 Then, my daughter is back from her trip to Thailand and Australia so I meet up with her for lunch. I missed her! It was good hearing about her trip and catching up.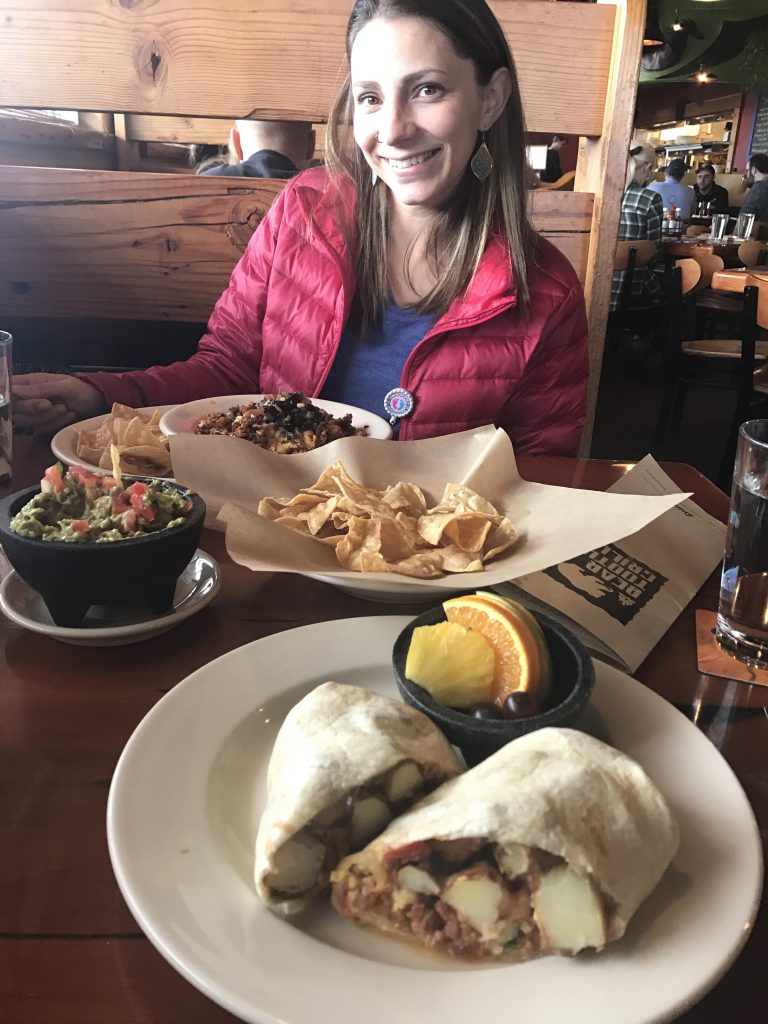 We had way too much to eat, well at least I did. I didn't even eat the full breakfast burrito (only half) and boy did I feel that later (see below).
While my daughter was away, she underwent a couple of changes. She got a nose piercing and another tattoo. She has a couple of tattoos already and what is super neat about hers is that there is a lot of thought that goes into them. They mean something to her. I like that. This one is no exception.
After that huge lunch, I ran a couple of errands and then headed home to get my run in. I was planning on running a nice easy recovery run today being that yesterday I ran the hills at a fairly good pace. That turned out to be a good plan because I was so sluggish on my run and even though some of that may have something to do with yesterday's run, I think it was mostly all that food!
As I started my run I felt that I was a little overdressed…..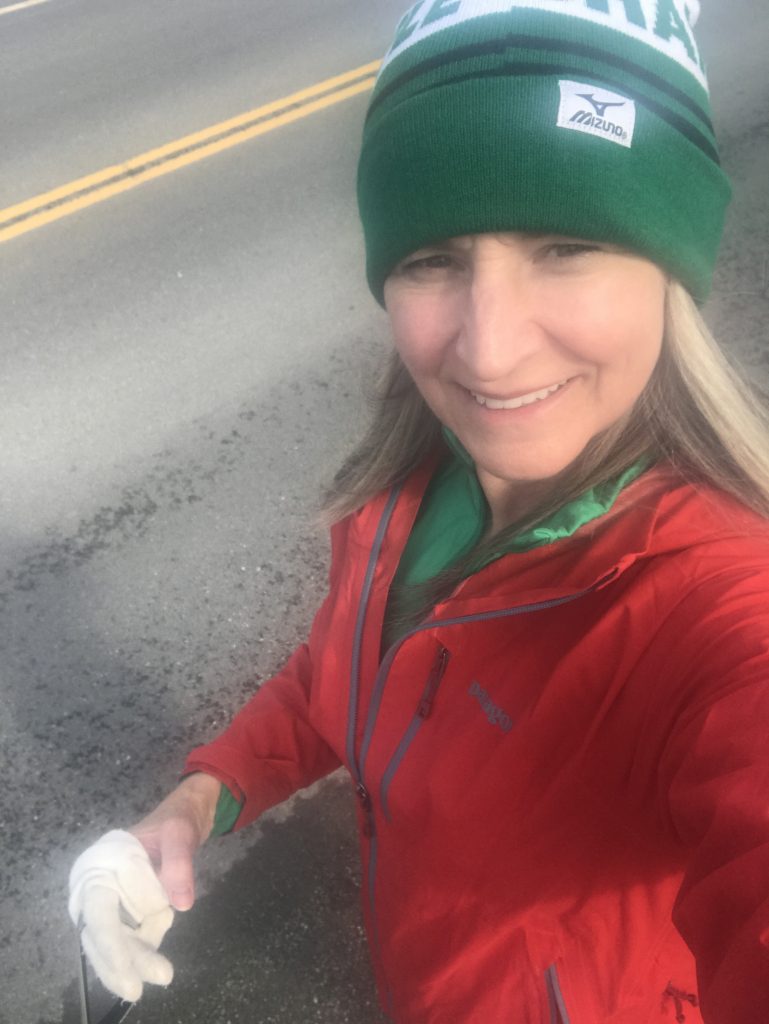 It was 48 degrees out, but when I turned around to head home, I was happy that I had dressed a little warm. There was a bit of a chill to the headwind, but fortunately I didn't get too cold.  The weather IS getting warmer….Any day now we are going to break 50 degrees!!
Speaking of running, I also received  Hansons Marathon Method in the mail.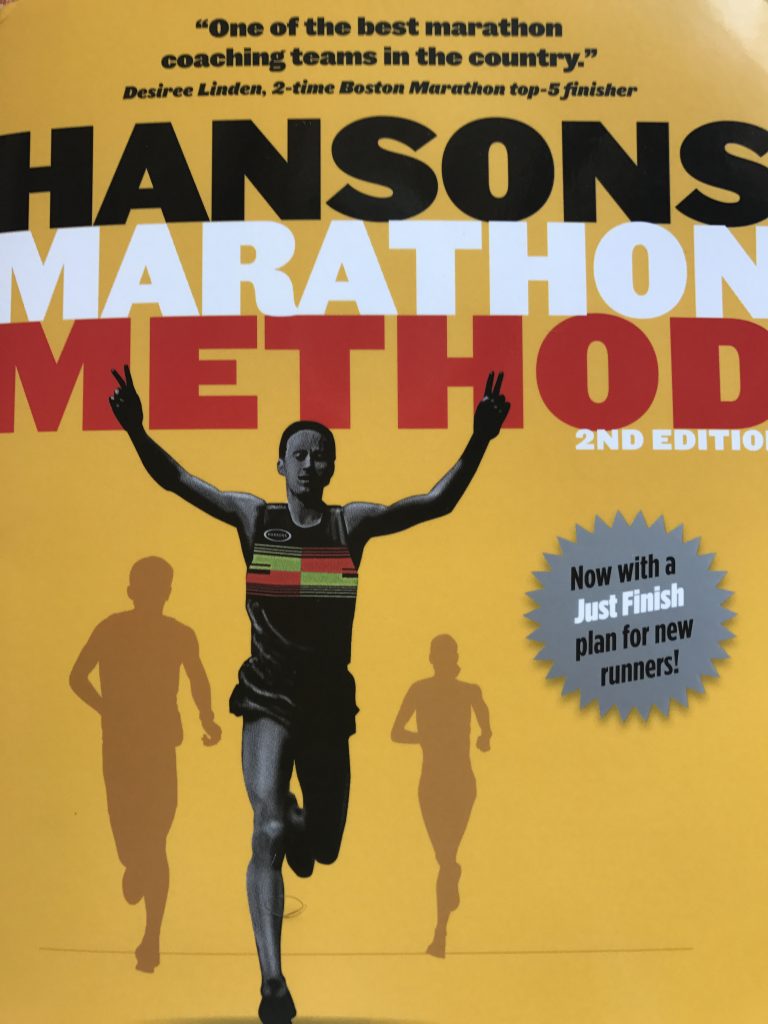 As I mentioned in my last post, I won't be following this training plan this year because I believe the schedule has you running 6 days a week and that is not going to work for me. But, I am excited to start reading the book to find out what the Hanson Method is all about.
Heading out to find some Easter goodies for the grandkids.
How is your week going?
What is the one most special thing that you got to experience this week?